November 9 2001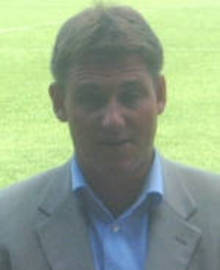 Simon Jordan has revealed how the proposed transfer of Steve Vickers played a key part in Steve Bruce resigning.
After transfer negotiations between Jordan and Vickers broke down, Bruce walked out and offered his resignation.
Jordan said: "I'm sure Steve Bruce will give our failure to sign Vickers as a reason for justifying him wanting to talk to Birmingham.
"But several things brought that deal to an abrupt stop, and I wasn't prepared to have outrageously diabolical liberties taken with me."
Vickers arrived on loan from Middlesbrough with a view to a £500,000 move, which was agreed by both clubs. He impressed in his seven games at the club and helped the defence keep four clean sheets.
After numerous talks to agree a contract, Jordan canceled the deal after Vickers and Boro wanted more money.
He added: "The player refused to move down here, he wanted to train at Middlesbrough twice a week because of the travelling.
"He demanded £250,000 more per year than we had agreed, and the football club demanded £100,000 more on the fee.
"On top of that he would only come if given an assurance from Steve Bruce that he was staying.
"That's ridiculous conduct and if someone is not willing to compromise then it's no deal."