November 9 2001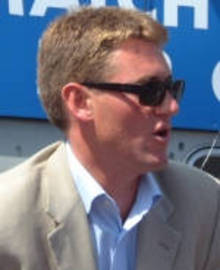 Simon Jordan said he would think about letting Steve Bruce return to the club as manager.
Jordan has refused Birmingham City permission to speak to Bruce, who recently resigned as manager.
But Jordan admitted he would think about taking him back, even though he would face a backlash from the fans.
He said: "I would have to sit down and look at that situation.
"I would have to assess why that u-turn has come about if it happened and gauge how genuine it was.
"Only then would I make a decision. It would be difficult because the fans are screaming for his head, and their trust in him would be gone.
"But on the other hand these things can change. Certain sections of the fans who didn't want him in the first place ended up cheering him on after a couple of weeks. I'm sensible enough to have an open mind about it."