November 12 2001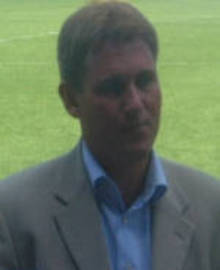 Palace chairman Simon Jordan has issued a court injunction against suspended boss Steve Bruce.
A court hearing is scheduled for tomorrow to stop the ex-Manchester United defender moving to Division rivals Birmingham City.
The Crystal Palace owner claims that Steve Bruce will use the failure to sign Middlesbrough centre back Steve Vickers, as his excuse for quitting.
Jordan said: "I'm sure Steve Bruce will give our failure to sign Vickers as a reason for justifying him wanting to talk to Birmingham.
He said: "But several things brought that deal to an abrupt stop, and I wasn't prepared to have outrageously diabolical liberties taken with me.
"The player refused to move down here, he wanted to train at Middlesbrough twice a week because of the travelling. He demanded £250,000 more per year than we had agreed, and the football club demanded £100,000 more on the fee.
"On top of that he would only come if given an assurance from Steve Bruce that he was staying. That's ridiculous conduct and if someone is not willing to compromise then it's no deal."
Rumours have been mounting in the Midlands that Bruce might lose out on the Bluenose job. Asked whether he would welcome Bruce back again, Jordan said: "I would have to assess why that u-turn has come about if it happened and gauge how genuine it was.
"Only then would I make a decision. It would be difficult because the fans are screaming for his head, and their trust in him would be gone.
"But on the other hand these things can change. Certain sections of the fans who didn't want him in the first place ended up cheering him on after a couple of weeks.
"I'm sensible enough to have an open mind about it."