May 5 2016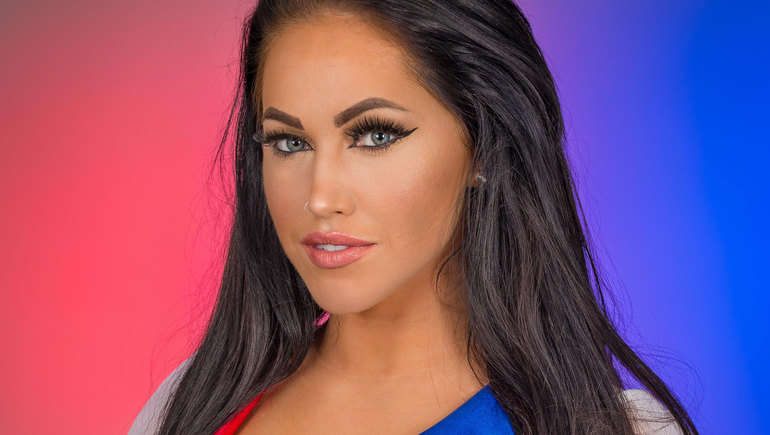 The latest Crystal cheerleader to be featured in our series of profiles is Georgia!
Name: Georgia.
Nickname: G.
Age: 22.
Occupation: Dancer.
Hometown: Croydon.
Years on the team: Four.
What have you enjoyed most about being a Crystal this season? Just everything. I love dancing on the pitch, walking around and meeting all the fans. They ask for pictures and are really nice.
What's the funniest thing that's happened? Naomi fell over on the walk-on in her first match as a Crystal last season. It was the funniest thing, ever. She fell over, did a roll and just got back up and carried on and I thought 'Yes, that's how you do it!'.
What is something that you can't help but spend money on? Make-up, clothes and Nando's – that's probably the biggest one.
What do you keep in the boot of your car? At the moment I've got a tin of grey paint my dad gave me because we are painting. I've got loads of shoes. My boyfriend lives in Worcester so I'm always travelling with clothes. I've got a Crystal Palace box where I keep my pom-poms so they stay new.
Something you can't live without? My dogs - two little Jack Russell-cross-Staffs. They were abandoned and are literally my babies.
What do you do for fun outside of cheerleading? Just going out with my friends, I work as a dancer at a nightclub at the weekends plus exercising and run-walks with the dogs.
What is a habit that you wish to break? I'm constantly late for everything as the other girls will tell you.
What three items would you take with you on a deserted island? I'd take someone for company, my phone for selfies and chocolate – I could live off chocolate.
If the zombie apocalypse happened tomorrow, which Crystals would you want fight next to you and why? Gemma, Stacey, Grace, Mollie and Holly. Gemma is strong, she works out a lot, so I reckon she'd be a good fighter. We're all really good friends, so we'd all stick together and kick their ass. Apart from Grace who is really ditsy, so she'd probably be at the back.
What is the last thing you do before you go to bed? I must have my telly on a timer while I fall asleep.
What actress would play you in your life story? Rebel Wilson (Fat Amy from Pitch Perfect) – she is so funny.
Favourites
Emoji: The smug one.
Phrase: "Looking good girl."
Book: Men Are from Mars, Women Are from Venus.
Smell: Petrol.
Dance style: Commercial.
Music: I like anything from a bit of Justin Bieber, to commercial house to Ed Sheeran, just not heavy metal or rock.
Holiday spot: Las Vegas. I went last year with Stacey, Gemma and Grace and we had the best time.
Find out more about the Crystals
Coming soon, profiles on the rest of the squad: Sophia, Jessica, Ciera, Grace, Claire, Malika, Gemma, Kim, Stacey, Kimi and Mollie.
Photos © copyright Ramzi Musallam/Holmesdale Online. Assistant Alex Taliadoros.