November 12 2001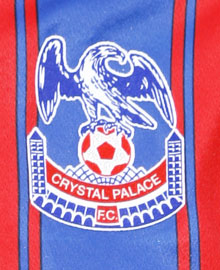 Middlesbrough Chief executive Keith Lamb has hit back at claims that his club demanded another £100,000 on top of the fee already agreed with Crystal Palace for Defender Steve Vickers.
The 'Boro supremo has said that his club remained consistant with their asking price for Vickers throughout his loan spell with The Eagles.
We take great exception to any suggestion that we acted improperly in any way," he said.
"A fee was agreed between Steve Bruce and myself before Crystal Palace took Vickers on loan. That fee never changed from our end.
"What did change was that I received several calls from the Crystal Palace managing director and club secretary asking if we would be prepared to reduce the fee.
"I told them that a deal was a deal and no, I was not prepared to reduce a fee I had already agreed with the manager.
"Any suggestion that it was Middlesbrough who tried to change the transfer fee is not just wide of the mark but is completely untrue.
"If Simon Jordan had a problem with us he should have had the courtesy to ring me rather than tell the press about it."
Vickers himself has been disappointed with Jordan's comments. He said: "I'm disappointed with the Palace chairman's comments".
"Everything was agreed and nothing changed from our point of view from the time I went on loan."
"If Middlesbrough haven't raised their asking price either then there's no truth in this."