November 12 2001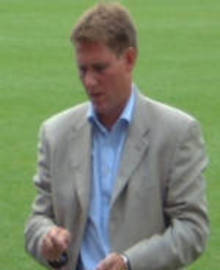 Crystal Palace chairman Simon Jordan has said today, that Palace could potentially lose £20 million if he allows Steve Bruce to join Birmingham City.
Jordan is unwilling to let Birmingham City talk to the Palace manager, and believes that if Palace lose out on promotion because of it, then they could lose out on revenues exceeding £20 million.
Jordan said: "Birmingham are one of five or six competitors of ours for promotion and the damage that could be caused by him leaving for a rival is unquantifiable.
"We could say the lost revenue of him going and then us losing out on promotion could be £20million.
"We need undertakings from Steve Bruce and Birmingham they will indemnify our football club."