June 16 2016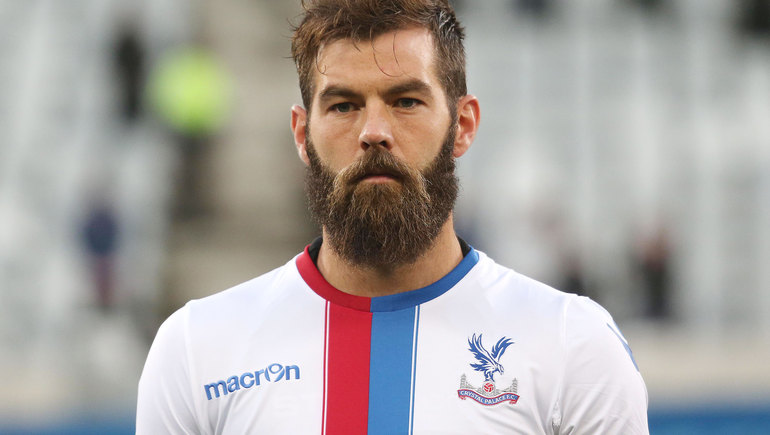 Crystal Palace and Wales midfielder Joe Ledley is ready for battle against England.
Ledley has made an incredible recovery from a broken leg sustained while playing for Palace against Stoke on May 7 when many feared he would miss Euro 2016.
He has beaten the odds to get back to full fitness just five weeks after hobbling off the field at Selhurst Park to make a 20-minute appearance in his country's 2-1 win over Slovakia.
"I was excited and it was like playing football in school again," he said. "Everything was going through my head and then I had to be out there and play football again.
"I have been through a lot and it was great to be on that pitch Ė it was one of the best feelings ever.
"I wasn't even nervous. Nothing seemed to faze me. I was just more emotional because what I went through and what my family went through."
He added: "When I first did it I thought that was it. I thought that was game over. You shed a tear because I have worked my socks off and been in every single qualification game when available.
"I wanted to be part of the history of making that squad after making the first tournament for 50-odd years.
"Thankfully the hard work paid off Ė [Palace and Wales physio] Sean Connolly knows my body better than I do and without him I don't think I would be here now."
After his impressive cameo, the former Celtic star is aiming for a role in the starting XI against England.
"I am ready to start," he said. "Whether I last 90 minutes I am not too sure but I am definitely fit to start and itís down to the gaffer to decide.
"It is disappointing I didn't start last time but it is down to him and what he has done so far has paid off. I managed to come on and make a few passes and get my game time up."
Eagles teammate Wayne Hennessey missed the match against Slovakia due to a back injury but hopes to retain his place in goal.
Jonny Williams made a surprise start and performed well on Saturday, but is expected to drop to the bench against the Three Lions.
Hennessey, 29, has warned England striker Jamie Vardy might go down easily in the box with just the slightest of touches.
He said: "Vardy can be quite clever in the box and go down and you canít touch him. I am lucky enough to play in the Premier League and I know what these players are like week in week out.
"We are all not stupid. He will cut across defenders and go down. Coming against players like that, we have to know their strengths and weaknesses.
"England are very lucky as they have good strikers in form. Vardy will be flying at the moment after winning the league."