August 9 2016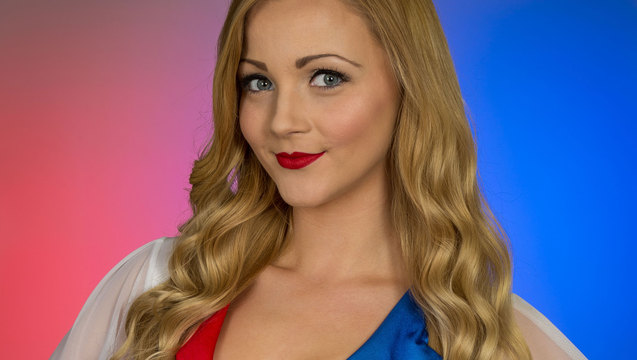 Ciera is put on the spot this week in our profile series on the Crystal Girls!
Name: Ciera.
Nickname: Cizza.
Age: 25.
Occupation: Dance teacher.
Hometown: West Norwood.
Years on the team: Two seasons.
What have you enjoyed most about being a Crystal so far? The atmosphere on the pitch on game day is amazing and I love doing the guard of honour. I always get really emotional.
What's the funniest thing that's happened? My first game was being televised and the sprinklers came on and literally soaked us. Stacey said to us that if it ever happens, just stand there and don't scream or run, but everyone did and the story went on the Mirror website.
What is something that you can't help but spend money on? Food. I like eating out, especially Nando's.
What do you keep in the boot of your car? Princess wigs. Cinderella might be there one week or Elsa, a massive stereo, a princess kit, some magic wands and bubbles – because I do princess parties.
Something you can't live without? My phone and a cup of tea.
What do you do for fun outside of cheerleading? Bridal shopping at the moment which is really good fun with the girls as I'm getting married. Trying on dresses is really exciting.
What is a habit that you wish to break? Taking too many naps.
What three items would you take with you on a deserted island? My phone, a duvet and food.
If the zombie apocalypse happened tomorrow, which three Crystals would you want fight next to you and why? I'd be terrible because I'd probably hide and cry in the corner. Malika because she is quite feisty and won't take any rubbish. Jess because she is obsessed with horror films and would know how to tackle the zombies. And Kim is quite practical so would probably have a really good fact about what to do.
What is the last thing you do before you go to bed? Check my phone or drink tea.
What actress would play you in your life story? Cameron Diaz because she is quite funny and fit. I like her.
FAVOURITES
Emoji: Crying laughing face.
Word: Boombastic.
Smell: Fresh bed linen.
Dance style: Jazz.
Music: Country and musicals.
Holiday spot: Mexico because it's where I got engaged.
Find out more about the Crystals
Coming soon, profiles on the rest of the squad: Sophia, Jessica, Grace, Claire, Gemma and Stacey.
Photos © copyright Ramzi Musallam/Holmesdale Online. Assistant Alex Taliadoros.