October 19 2016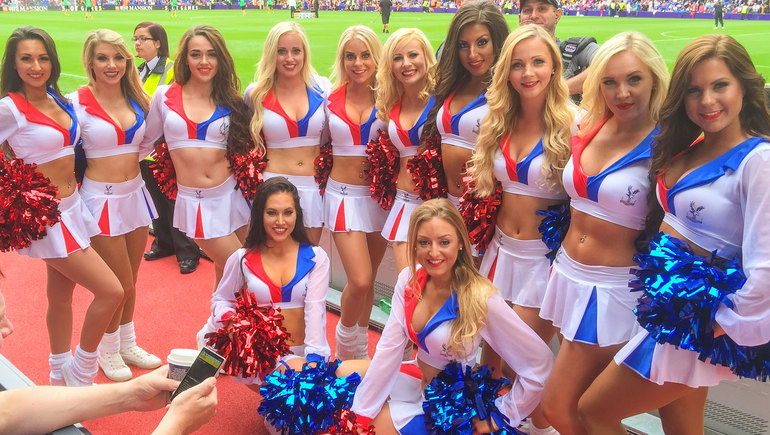 It's been a while since we checked in with what the Crystals have been up to. And in case you hadn't notice, there's been some new recruits...
Hannah Vaudin has joined the troupe!
Along with Genevieve...
And welcome also to Hannah Clayden!
The long-serving Claire is back for another season. Yay!
Grace is looking very glamorous
Kimi tries this interesting filter for size
Jessica prepares for the big game at Selhurst Park
Crystals captain Stacie is in charge of this boat!
Ciera does a nice pre-match selfie
The girls love looking glam – as Sophia shows!
New girl Hannah chills out in Ibiza
Fellow new cheerleader Genevieve loves a selfie
The third new Crystal, Hannah, sunbathes on holiday
Mollie went away to Puerto Banus
Hollie takes a snap with pal Grace
And flowers have gone to Malika's head!
---
Read more Keeping up with the Crystals
Find out more about the Crystals