November 12 2016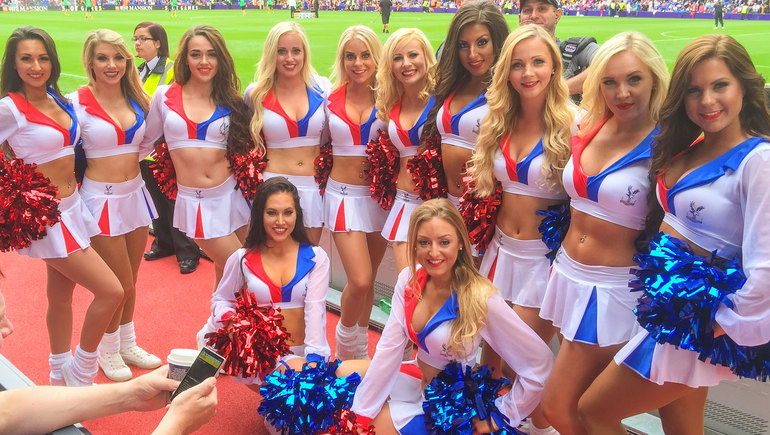 Catch up with the UK's best-loved cheerleaders, the Crystal Girls!
Love this group shot by the girls on the calendar shoot.
Hollie poses with Stacie and Grace pre-game.
Hannah makes a trip to the hallowed Wembley.
Mollie remembers her recent time on holiday.
Genevieve is all smiles at a recent home game.
Hannah is looking super glamorous recently.
We just love this photo of Sophia.
Ciera had a fun time on the calendar shoot.
Nice selfie from the captain Stacey.
Jessica is ready for a big night out.
Kim is on NFL duty at Wembley.
Grace poses with Stacey – for the world's most glam BBQ?
A throwback from Claire's first season in the team.
Here's a great shot of Gemma from last season.
---
Read more Keeping up with the Crystals
Find out more about the Crystals