December 6 2016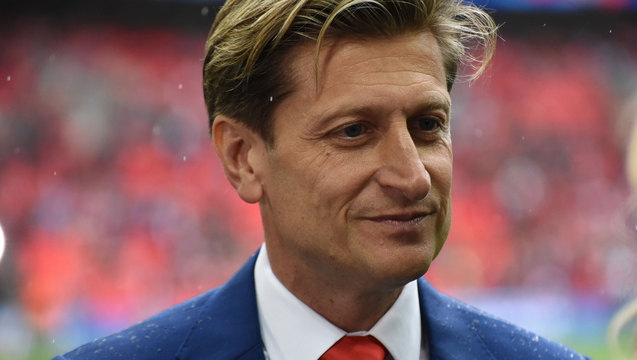 Crystal Palace chairman Steve Parish has thrown his weight behind under-pressure manager Alan Pardew.
Pardew arrested a slide of six straight defeats with a 3-0 victory over Southampton at the weekend to ease the tension on his job security.
It was Palace's first clean sheet of the season in a troubled 2016 for the side which has the worst league record in the English leagues.
Despite Pardew's terrible stats over the calendar year, Eagles co-owner Parish told talkSPORT that his manager is a positive force around the club and insists his job is safe.
"It is totally safe in that every manager is under pressure," said Parish. "You need to win football matches. It is a very binary industry and we are all under pressure. You canít lift that pressure from people - that is no more constructive than putting it on them.
"We donít have to have that conversation because Alan knows the game, he knows where he is and he knows the things he has to do. The most important thing is we want him to succeed, we try and help him to succeed, and all the things around the club are geared to making him succeed.
"He is a positive force in everything around the football club, in the interest he takes in every area of the football club, and all the positive things he does, so everybody is geared to making Alan a success at the club.
"If you look at the league this season, the top teams have gone to another level. They are taking points off everybody. It is very, very flat at the bottom. If you look around us, if we are in crisis then there are a lot of clubs in crisis.
"I think Alan has got a 41 per cent win record at Palace, which is pretty astonishing actually managing in the Premier League at our standard of club.
"We have got to find the right balance on the pitch really with the squad that we have got and that is what we are trying to do. Sometimes if you turn the dial a bit too far and try to go toe-to-toe with some of these teams you can make it difficult for yourself, albeit very exciting.
"We are scoring a lot of goals - we have scored 24 goals which is the most we have ever scored at this stage in the top flight in our history - so there is plenty right.
"We have just got to fix the things that are wrong and I think you saw the start of that at the weekend. We were much more solid, a lot more difficult to break down, we got a clean sheet, so hopefully we can carry that on."