March 17 2017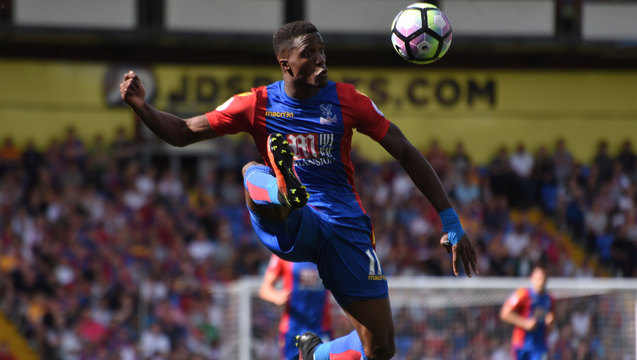 Wilfried Zaha says getting back to basics has sparked a fresh Crystal Palace revival.
Palace have won successive matches over Middlesbrough and West Brom to move out of the relegation zone.
The 24-year-old believes keeping the game simple is the way to go if the Sam Allardyce's men are to get out of trouble.
"Now we are way more solid – I feel like we've just gone back to the basics," Zaha told the Palace website. "If you do the basics right, then the rest follows really and it seems we're doing the basics right. Now all we've got to do is climb back up the table."
The Palace wing man scored his fifth goal of the season in the 2-0 success at the Baggies and he was overjoyed.
"I'm buzzing. Buzzing for the whole team, buzzing for the fans, because obviously through everything we've gone through recently, they've still supported us day in, day out. So I'm just buzzing in general and I'm buzzing I managed to score as well so I'm happy.
"We've been working on [movement] in training and obviously, as a winger, I've tried to work at my movement as well to get on the ball.
"We all know Yo [Cabaye] can find you anywhere and he managed to find me, so I just tried to stay composed and get a good contact on the ball."