April 20 2017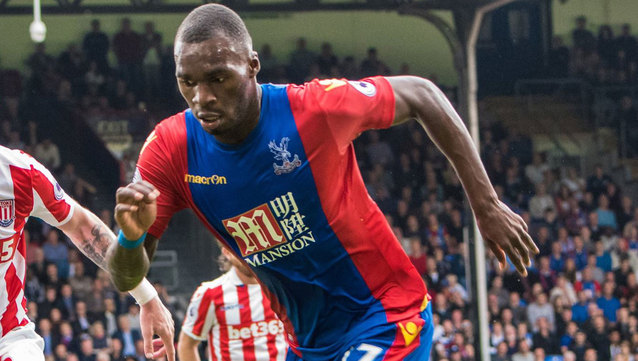 Striker Christian Benteke says Crystal Palace "can't afford to relax" in the fight against the drop.
Benteke, 26, has hit form with three goals in the last four matches, including the equaliser against Leicester on Saturday, as Palace came back to draw 2-2.
Palace have won five out of their last seven fixtures to give themselves a seven-point cushion above the relegation places.
The Belgium international, who is up against his former club Liverpool this weekend, says it's vital the team continues to pick up points as they are far from safe.
"Itís been a great turnaround from the beginning of February," he said. "But we want to keep this run going Ė you never know what can happen in the Premier League so we canít afford to relax.
"Iím very happy to score again [versus Leicester] because Iíve helped the team earn a good point after we worked very hard to get back into the game.
"Itís a mixed feeling because we made some bad mistakes for their two goals but we dominated the second half and maybe deserved a victory in the end.
"As a striker, as soon as you score your confidence naturally increases but I also feel more involved in the entire game and have been helping the team to create chances.
"We showed great character to come from behind but the confidence of the whole team is very high at the moment and itís a sign of how well weíre playing that weíre frustrated to not get a win in the end."