May 26 2017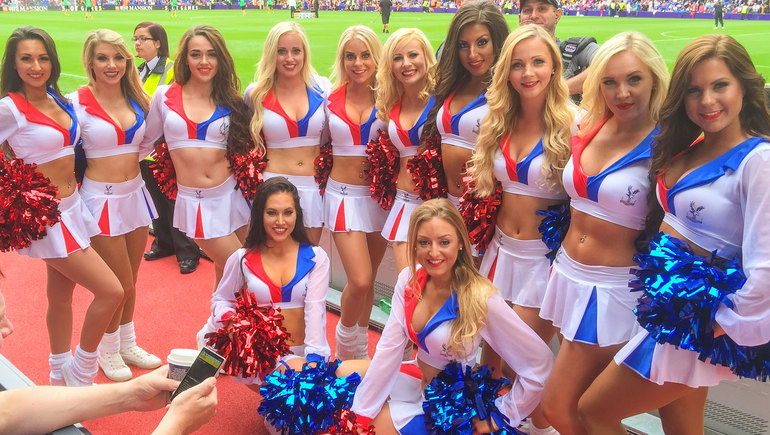 It's been a little while since we caught up with what the Crystals have been doing recently. Here's the lowdown.
The girls were campaigning for Equality outside Selhurst Park
The girls posing in the dugout after the end of the Hull game
Jessica doing a pose outside the Palace gates
Kimi Louise showing she's not just a dancer but a singer to boot!
Mollie was at the recent Anthony Joshua fight at Wembley
Grace showed off her official Crystals photoshoot snap
Head coach Stacey took a selfie before a night out