July 5 2017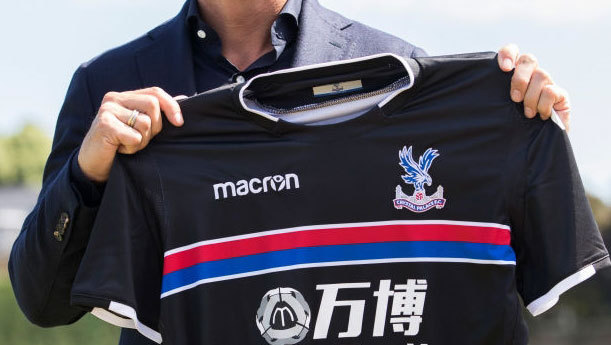 It's the fourth time Crystal Palace have produced an all-black away strip. Do you remember the previous incarnations?
New manager Frank de Boer holds aloft the latest Macron away strip for 2017/18. There's a nod to tradition in the design, with a reference to Palace's 1960s home shirt of white with a horizontal claret and blue stripe across the chest.
International gaming company ManBetX is the new club sponsor and the deal is believed to be currently the eighth biggest in the Premier League.
Palace first designed an all-black away strip in 1993 after the Premier League ended their ban on the colour due to it clashing with the referees' shirts.
However, relegation out of the division meant it ended up being an unused third strip for the Eagles.
Once the Football League relaxed its own rules, the black design made its debut as the Eagles' third choice in 2002/03 and it first appeared away at Coventry in a November defeat.
Trevor Francis' side wore it for a memorable scalp over Liverpool in a 2-0 FA Cup fourth round replay win at Anfield.
The all-black number became the No.2 kit in the 2005/06 campaign and was again used in football's second division after Palace had been relegated.
It was worn by the players for the first time in a 3-2 loss at Reading in September 2005. Clinton Morrison is pictured below after scoring one of the goals.
With Palace back in the Premier League in 2013/14, the black strip made a return after an absence of eight years.
Palace's famous red and blue sash had only ever adorned an all-white kit before but it looked good on this black version.
The team's solitary victory in the number was a vital three points at Aston Villa on Boxing Day, with Dwight Gayle on target.
Let's hope this season's all-black affair is more successful!
See all of Palace's shirts in our classic kits archive!