September 4 2017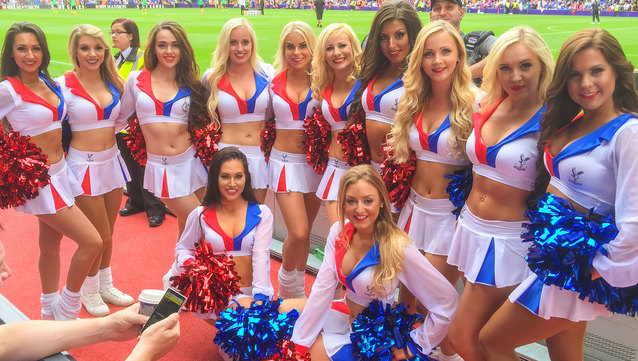 Crystal Palace's cheerleaders, the Crystal Girls, love their social media. Here is a snapshot of their world...
Malika relaxes by the sea while on holiday in Mauritius.
Claire poses for a photo with Kayla the eagle at Selhurst Park.
Mollie had fun at the Ocean Beach Club in Ibiza.
Hello sailor! Kimi dresses up ahead of a performance.
Hannah is glad to be back at Selhurst for the new season.
Jessica is ready to head out for birthday drinks.
Selfie time! Genevieve shows off her new dress.
A very belated happy birthday to Hannah!
Remember, Stacey is definitely not Meghan!
Sophia poses with Crystals teammate Jessica.
Holly takes a snap before the friendly against Schalke.