January 7 2018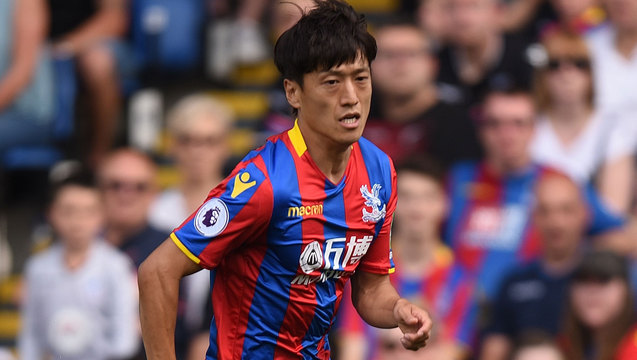 Around this time four years ago, Roy Hodgson was putting together his plans for the 2014 World Cup in Brazil, hoping to steer England to success in South America, writes Nick Coggin.
Unfortunately, the Three Lions barely managed to meow and the team finished bottom of Group D, only achieving a 0-0 draw against surprise group winners Costa Rica, following defeats against Italy and Uruguay.
There's no doubt that while Hodgson will be involved in the FIFA 2018 World Cup in Russia in some capacity, most likely as a commentator or analyst for one of the broadcasters, his main focus right now is ensuring Crystal Palace remain in the Premier League, with the points gap as tight as ever in the bottom half of the table.
Nevertheless, several of his players will already be looking beyond the end of the season, and while keen to help their club side secure its top-flight status for another year, they will also be hoping to impress their respective national team managers.
For those hoping to represent their countries at the World Cup this coming summer, it could mean an extra effort on the pitch that will benefit Crystal Palace, in what remains of the 2017/18 Premier League season.
Belgium are tipped to be one of the strongest performing teams at the 2018 World Cup, with international football betting odds at 12/1 marking them amongst the six favourites.
Christian Benteke scored a hat-trick against Gibraltar during qualifying, and the quickest ever goal in competitive internationals, but he is still regarded as a backup attacking option by national team coach, Roberto Martinez. The 27-year-old will also need to improve on just the one Premier League goal scored this season.
Crystal Palace made a winning start to 2018 away at Southampton, with a late goal by Luka Milivojevic securing the three points. The Serbian midfielder has been a key player for club and country, and scored his first international goal in October 2017, during the World Cup qualifier against Austria.
The 26-year-old is one of the more experienced players in a youthful Serbia squad, with 24 caps, making his participation at Russia 2018 practically a foregone conclusion.
Lee Chung-yong boasts 78 international caps with South Korea, but limited action this season and talk of a January move away from Crystal Palace, mean his participation at the World Cup is anything but guaranteed.
The 29-year-old has made just 3 Premier League appearances, of which two were from the bench, plus 3 outings in the League Cup; hardly impressing during any of his performances.
However, Gangwon have opened negotiations with Palace and hope to agree a transfer deal, offering the player a return home, and the chance to boost his chances or returning to the national team fold.
Pape Souare made the last of his international appearances for Senegal in 2016, before suffering a horrible car accident near Heathrow Airport later that year. The injuries sustained meant a lengthy and difficult recovery process, and even fears he might never play again.
The 27-year-old finally made an emotional return to action with Crystal Palace in September 2017, against Huddersfield Town in the League Cup. Although it may seem unlikely, Souare still has a slim chance of making it to Russia 2018; which would make for a spectacular comeback story if he does.