February 14 2018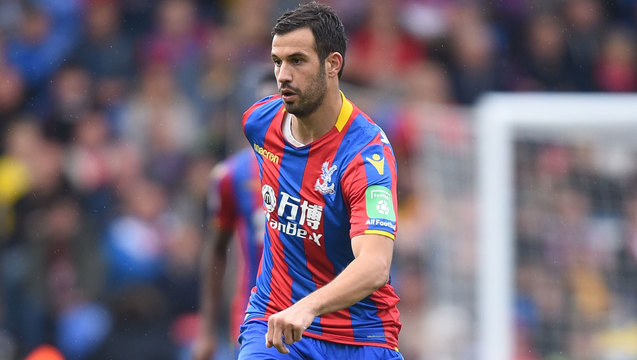 Crystal Palace skipper Luka Milivojevic has vowed to continue protecting star man WILFRIED ZAHA.
Opponents regularly target ZAHA for rough treatment and Premier League stats reveal he is one of the most-fouled in the division.
Milivojevic had to block Burnley players from confronting ZAHA after tempers flared in the recent home game to avoid the winger from potentially getting sent off.
In his new role as captain, Serbian international Milivojevic says he will shield the livewire from any trouble as he's being singled out by teams with rough tackles.
He said: "I just want to protect him because sometimes he cannot control his reaction, and for us as a team if we lose WILFRIED we know how difficult it will be for us.
"Maybe, yes [he is being targeted], as he's the best player in our team. A lot of teams when they scout our team they try to put him out of their goal, or kick him, or how they want to stop him.
"In that situation my head was to try to take him out, as there were two or three Burnley players against him, and they maybe try to provoke him, and maybe he'll react, red card, so I go there to protect him."