February 19 2018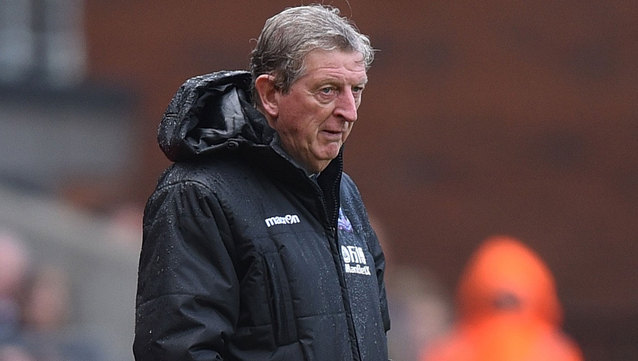 While the defeat at the hands of Everton didn't do too much to assuage the fears of Crystal Palace fans from the threat of the drop, Roland Carless looks at the relegation odds.
Despite losing key players through injury, bookmakers still rate Palace as highly likely to survive the drop (1/7 to stay up).
Still, Palace fans have been through it all before and won't take anything for granted until they are mathematically safe. At the moment, 10 points separate 18th place Stoke from 10th place Watford, meaning any three of 10 teams could go down.
Below is a look at Palace's nine rivals for staying up, including the latest relegation odds from Ladbrokes. You can find all the latest betting information from the bookie in the Ladbrokes bookmaker review by FreeBets.co.uk.
West Brom
Current Points: 20
Relegation Odds: 8/15
The media really does not seem to have picked up how much trouble West Brom are in. Three wins in the league this season shows how far they have fallen. They need to find some form, fast.
Huddersfield:
Current Points: 27
Relegation: 8/15
A team that really looks to be in free-fall despite a big win against Bournemouth recently. A lack of quality finally seems to be showing up the Terriers. David Wagner could manage in the Premier League next season, but it is unlikely to be with Huddersfield.
Stoke City:
Current Points: 25
Relegation: 6/4
In danger of falling into that 'too good to go down' mentality, Stoke still have a lot of work to do. Paul Lambert hasn't reinvigorated the team in the way that fans would have liked.
Newcastle:
Current Points: 25
Relegation: 13/8
Magpies fans should be delighted that Rafa Benitez is in charge, because a weaker manager would be in much deeper trouble. Off the pitch shenanigans isn't helping them either.
Swansea:
Current Points: 27
Relegation 2/1
One must tip the hat to Carlos Carvalhal, because Swansea looked doomed a couple of weeks ago. Crucially, team spirit seems to really good. A likeable side who should really stay up now.
Brighton:
Current Points: 28
Relegation 13/5
Palace fans might not like it, but Brighton look to be good enough (especially at the Amex) to keep grinding out the results needed to stay up.
Palace:
Current Points: 27
Relegation: 4/1
That injury list may be frighteningly long, but more worryingly for Palace is the fact that they face Liverpool, Man Utd, Chelsea and Tottenham in four of the next five games. They could be back in the relegation zone soon. Games against Huddersfield (A, 17th March), Bournemouth (A, 7th April), Brighton (H, 14th April) and Watford (A, 21st April) will be crucial.
Southampton:
Current Points: 26
Relegation: 13/2
Southampton's qualities have been overestimated by bookmakers all season. Quite why the team that has lost the joint-most Premier League games this season are available at such big odds is anyone's guess.
Watford:
Current Points: 30
Relegation: 10/1
The Premier League's ultimate Jekyll and Hyde team, Watford now just need a couple of wins to secure their place in the league next season. They will do it too, so don't waste your money.
West Ham:
Current Points: 30
Relegation: 10/1
David Moyes gets quite a lot of flak from fans and the press, but he has done a sterling job at West Ham. It would be a massive shock to see them drop back into trouble now.