April 25 2018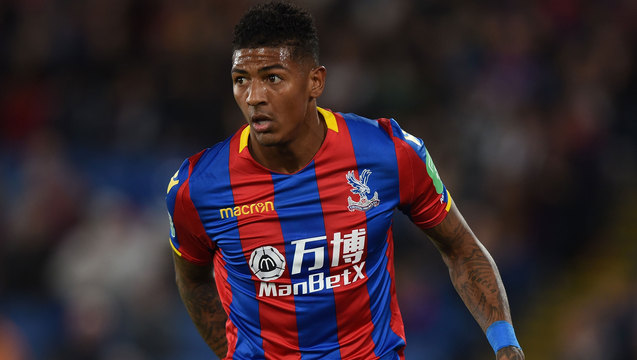 Hunter Young returns to break down the player match-ups when Crystal Palace host Leicester City in the Premier League.
Crystal Palace come into this game on a three-match unbeaten run with the Brighton win, sandwiched by two away draws. Leicester sit a comfortable ninth in the Premier League table, although they have struggled for form recently with a goalless draw with Southampton producing the only points from their last three outings.
Palace emerged from the reverse fixture with a 3-0 win and a similar such performance would all but ensure top-flight survival.
Patrick van Aanholt has enjoyed a solid season at left back for the Eagles, becoming the primary starter at the position. In addition to always threatening the opposition with his pace on the counter attack, with two goals to show for it this season, Van Aanholt has erased many of the mental lapses that haunted him early this season. He will face tough opposition this week with the tricky Riyad Mahrez lining up across from him.
Riyad Mahrez has cut a frustrated figure at times, with Leicester not obliging multiple transfer requests. Despite endless speculation, the 2016 African Footballer of the Year has remained as influential and savvy as ever. While Van Aanholt has more than enough pace to keep up with Mahrez, he must ensure that he closes the Algerian down quickly as Mahrez is known for his frightening long shot.
Wilfried Zaha comes into this match after a frustrating game last time out, receiving a yellow card for a controversial diving call in the box. Zaha has received overwhelming support from across the football world with many stating that the wrong call was made and that the Eagles star should have received a penalty. Zaha has played like a man on fire since Roy Hodgson's formation to a pair of forwards and will look to continue terrorising defenders this week with Harry Maguire next in his sights.
Harry Maguire has been a stalwart for the Foxes this term, starting all 34 of their Premier League games to date. The centre-back arrived over the summer following a big-money move from relegated Hull City and has continued to play well, earning a recall to the England national team for the March friendlies. However, Maguire will be given all he can handle on Saturday with the pace, power, and skills of Zaha proven to be a challenge for any defender.
There was some concern that James Tomkins would be weakened with the shaving of his signature beard; however, these fears were quickly put to rest and the baby-faced defender put in another man-of-the match level performance again the Hornets. The partnership between Tomkins and Sakho at the heart of the defence has yet to lose and more of the same will be required against the lightening quick Jamie Vardy.
Jamie Vardy has put in another strong season for the Foxes, with his goal return of 17 already eclipsing last year's total. While Vardy may never recapture all of the magic from Leicester's historic title run of 2015/16 his value to the team has never been in doubt. Vardy is in line to board the England plane to the World Cup this summer and should provide a worthy challenge to fellow Englishman Tomkins.