June 11 2018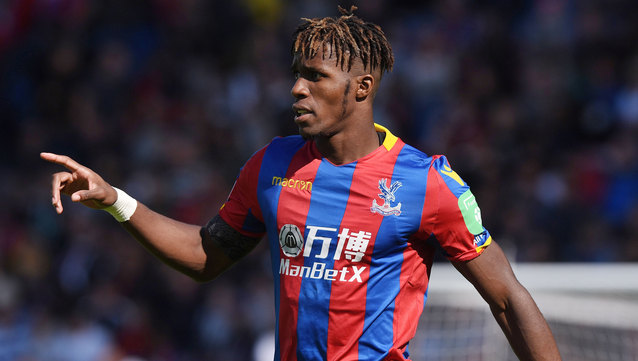 Crystal Palace star WILFRIED ZAHA says he will be cheering England on at the World Cup this summer.
ZAHA won't be going to the football extravaganza in Russia after Ivory Coast failed to qualify for the first time since 2002.
The Eagles winger, who has under-21 and two senior caps for the Three Lions, has revealed he will be supporting Gareth Southgate's side for the finals.
England are not expected to progress very far in the tournament and a recent study has given them just a five per cent probability of winning it, though they still get ZAHA's backing.
"Yeah, why not?!" he said. "I live here, I've lived here since I was four, so why not support them. I've got a lot of friends in the team so yeah I wish them the best."
The 25-year-old was picked by current Palace manager Roy Hodgson for England friendlies in 2012 and 2013 but was unable to win his place back in the squad.
When Southgate took over after Sam Alardyce's departure, he appeared to snub ZAHA and questioned the player's desire despite his rich vein of form for Palace.
So four years after that last England game, ZAHA eventually opted to play international football for his country of birth instead.
"It was just like I was rejected from the England side," said ZAHA. "I didn't get picked or even get a look in for four years.
"Four years in football is a long time so it's like there's no regret at all. No one even thought about me at all. And Ivory Coast, even though I told them no, they still had the belief in me and still wanted me because they knew what I could do for the team.
"Obviously we may not be in the World Cup but it's just a learning curve. From there, what we need to do is just get better and hopefully try and get into the next one.
"As for me not playing for England, I've got no regret at all. I'm happy with the decision I made."
Have some fun during the World Cup by playing our special World Cup Prediction League and guess the scores for each of the matches in Russia.