December 16 2001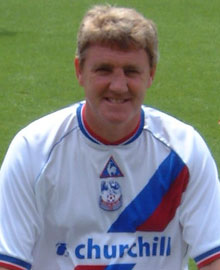 Birmingham boss Steve Bruce has spoken about the guilt he has after walking out on Crystal Palace.
Bruce said he had good reasons to quit the post and close pals at the club understood those reasons.
He said: "Of course I feel guilty. I know what people are saying and I know that my reputation has taken a battering having so many clubs in such a short period of time.
"But I try to get over to people that at Huddersfield I was sacked, Wigan I was always taking over until the end of the season.
"That was the agreement, I didn't have any contract and I went and did them, what I was looking at, as a favour.
"So I don't really count them two. Really I've walked out on Crystal Palace, Sheffield United a few years ago everyone in their right mind would have done exactly what I did.
"I do feel guilty because I've let people down but for me to take those options the way I did, and to take all the criticism, I must have had my reasons. And the people at Crystal Palace who were close to me know those reasons."
He goes on to talk about the potential of his new club.
He said: "I played here for a couple of years and I realised then what a massive club this is and if this club does get into the Premier League, they are capable of being like a Sunderland where it goes into the Premier League and all of a sudden you are getting 35 or 40,000.
"That is easily achievable with this club and there are not many with that fan base. I do believe this is one of the sleeping giants."