December 17 2001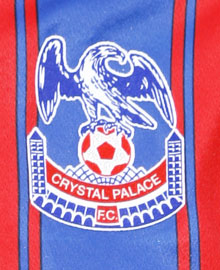 Christian Edwards is to have his loan from Nottingham Forest extended for a further month.
The Welshman has played seven times in the past few weeks and Trevor Francis will be keen to take a look at him for another month.
He is available for a free from cash-strapped Nottingham Forest. The centre-half has had mixed performances for the Eagles and will be keen to impress for a move, especially against Forest on Thursday evening.
He said: "It's unusual for players who are on loan to be given clearance to play against their own club but my understanding is that Paul Hart is happy for me to play for Palace against Forest.
"It will certainly be a strange experience because I regard each and every one of the players I will be up against as mates.
"But I'll try and do my utmost to help Palace get a good result. I won't let sentiment or personal feelings get in the way on Thursday.
"I really enjoyed my first month at Palace. It's a great club and I really relished the chance to play first-team football again on a regular basis."