July 21 2018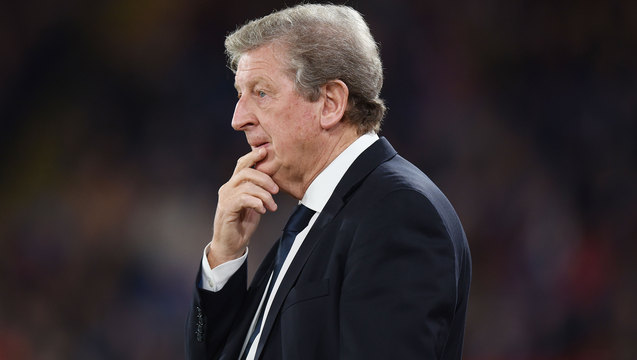 When Roy Hodgson took charge of Palace in September 2017, the team was tottering at the bottom of the Premier League, writes Tommy Jackson.
Without a point or goal in first four matches, Hodgson's experience and tactical efficacy changed the fortune of the Palace as they finished at a decent 11th place in the 2017-18 Premier League table. Palace fans are hoping Hodgson to create his magic and lead Palace to a higher-placed finish next term.
Having previously managed four Premier League teams, Hodgson knows the league well.
When he joined Palace, the players were failing to adopt the former manager Frank de Boer's passing approach, having played under manager Sam Allardyce before. Hodgson brought symmetry between two completely different styles and communicated with the players impeccably.
Under Hodgson, every player knows his role and the way veteran coach wants his team to play. Hodgson incorporates confidence, assurance into the players. Belonging to the football's old school, the former Liverpool coach emphasises on a solid defensive line making it difficult for the oppositions to play in between the lines.
However, the experienced manager also backed the mercurial talents like WILFRIED ZAHA who adds individual flair to the a solid defence and stable midfield.
Playing in the trademark Hodgson style, the Eagles defeated Chelsea 2-1 at Selhurst Park in October 2017 and they became the second team after Everton to snatch a point against almost the unstoppable Manchester City on New Year's Eve in 2017.
Although Palace registered only 11 wins in 38 matches last season, they remained unbeaten in eight consecutive league games which is the highest in the Eagles' history.
Except for Bakary Sako who rejected a contract and Yohan Cabaye who already left the club, the Eagles mostly kept their previous year team intact. With the players being accustomed to Hodgson's style of play, they are likely to kick off their season in a more settled way.
If the combination of exciting new talents and experienced campaigners under the veteran coach could play accordingly, they may finish at a higher place by the end of the season.
Also, Hodgson knows how to turn previous season's disappointing performance into a successful campaign after the 70-year-old coach took Fulham to seventh spot in the 2008-09 season, after surviving a relegation scare in the previous campaign, but also he managed Fulham to the UEFA Europa League final in 2009-10.
This may inspire the Eagles to go on an achieve bigger things in 2018-19.