August 6 2018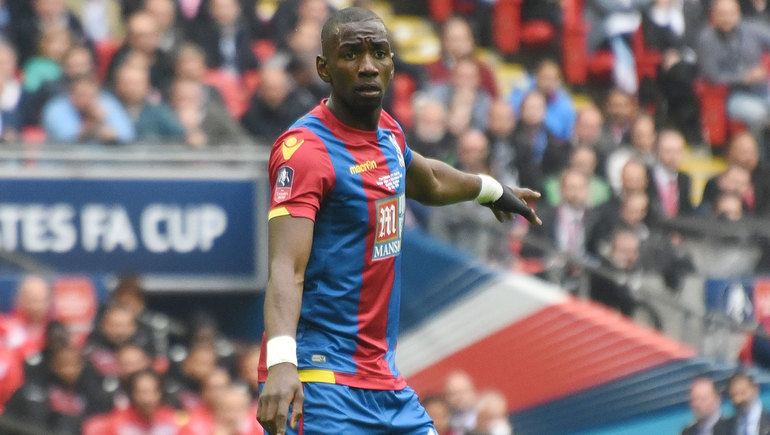 To celebrate the new season, Hunter Young selects the best Crystal Palace line-up since the Eagles' return to the Premier League in 2013.
Palace have established themselves as a solid Premier League club and many talented players have donned the blue and red since promotion, so creating an all-star XI proved difficult.
This selection was based on the abilities of players at their prime for the club and not based on their current level of performance. Manager Roy Hodgson will oversee the team, lining up in a 4-3-3 formation.
Starting line-up
Julian Speroni is a certified Palace legend and claims the starting keeper place with relative ease. Almost a quarter of Speroniís 400-plus club appearances have come in Premier League matches, and despite falling somewhat out of the first team picture in recent seasons, his leadership and communication with the defence would be crucial to maintaining organisation. Speroni rarely makes a careless mistake and would prove to be a calming presence across the team.
Patrick van Aanholt endured a somewhat shaky start to his Palace career but has since established himself as the first choice left-back in todayís team. While Van Aanholt has equal or less appearances than his competitors for this place, his attacking abilities are what earn him his spot in the starting 11. The Dutchmanís pace and skill make him a match-up nightmare on the counter-attack and his finishing ability is unrivalled among other Palace full-backs.
Ever since joining from Blackburn in January of 2014, Scott Dann has always been a solid centre half, and at times, been outstanding. Dann won the player of the year award after the 2014/15 season and has appeared for the Eagles in 123 Premier League games. Dann also is dangerous as a set-piece weapon, amassing 12 goals and leading all Palace defenders in goals throughout Premier League history.
Every team needs an enforcer, one who walks the line between a hard but clean tackle and a yellow card and Delaney is that man. The veteran Irishman made a total of 130 Premier League appearances across his time at Palace and was part of the promotion team that got the Eagles to the top flight. Despite age finally slowing the defender in recent seasons, that does not change the fact that Damo was one of Palaceís top performers at the Premier League level.
This spot was never really up for grabs. The only time that Joel Ward has not been the first team right-back for Palace since promotion has either been through injury or when playing on the left due to injuries on that side of the defence. Wardís versatility and performance has resulted in him holding the club record for Premier League appearances, accumulating a massive 160 top-flight outings.
Mile Jedinak (Captain)
When it came to who would be this teamís captain there was no question that the legend from Down Under would be the one donning the armband. Jedinak spent the first three seasons after promotion as captain and the level of his performances in the centre of the park were only rivalled by his leadership both on and off the field. The Aussieís free-kick against Liverpool not only won goal of the season for the 2014/15 but will go down as one of the best strikes from this era of Place history.
At the time of his arrival to Selhurst Park, Cabaye was by far the highest-profile player to join Palace and signing him proved to be one of the best moves that Alan Pardew made as manager. The Frenchman brought a new level of performance to the Palace midfield with his precise passing and tireless work rate. Cabaye also excelled at reading the game as evidenced by his team-leading interception numbers every season he played for the Eagles.
It could be argued that without the presence of Milivojevic in midfield that Crystal Palace would no longer be a Premier League club as he helped claim survival under Sam Allardyce and contributed crucial goals last term. The Serbian stepped up and filled the Jedinak-sized hole in the squad both in terms of performance and in leadership on the field. Luka would also be the penalty kick taker for this team as his cool demeanour and precise finishing make him one of the Premier Leagueís best players from the spot.
With the ball at his feet Yannick Bolasie was simply a terror during his time with the Eagles. Bolasie has some of the smoothest moves and silkiest turns in the Premier League with his famous roll move leaving many helpless defenders in his wake. The combination of Bolasie on one wing and Wilfried Zaha on the other would strike fear into opposing full backs as both are capable of magic with their feet and have also proven capable crossers and scorers.
The first inclusion on any Palace team sheet, Wilfried Zahaís place in this team was never in any doubt. Since helping the Eagles to promotion five years ago, Zaha has grown for a young man looking to find his way in the professional game to becoming a certified superstar. No Palace player has combined Zahaís skill, pace, power, and passion and the homegrown talent will go down as an all-time great regardless of what his future holds. The Ivorian is also a versatile player capable of playing on either flank or as a forward.
Despite having a nightmare of a season last term, Benteke still leads all Palace strikers in goals since promotion and is behind only Zaha in goals since promotion. When he is on his game, Benteke is an excellent forward and capable finisher with both his head and his feet. Bentekeís aerial prowess also makes him an excellent set-piece target and his hold-up play has always been excellent even when his goal scoring hasnít shown up.
Bench
The goalkeeper will follow brilliant games with terrible ones making him too much of a wild card to be deployed with confidence into the first team.
Prior to his injury Pape Souare proved to be a solid left-back and there is still hope that he can regain his pre-injury form again.
In his prime as a Place player, Jason Puncheon was a creative distributor and clinical finisher and was also recognised for his leadership
Another stellar season like the one he just completed would likely see him move into the starting line-up of this hypothetical team.
The midfielder is a solid, hard-working, and versatile player and slides into this bench spot with ease.
He always gives his all at both ends of the pitch and is an excellent distributor with his whipped-in left-footed crosses helping top last season's assists table.
The hotshot could come off the bench and use his pace to run at tired defences or link up with Benteke late in games to terrorise defences.
---
Email Hunter with your feedback to hjyoung44@outlook.com