December 18 2001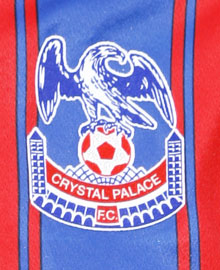 Crystal Palace have expressed an interest in signing Leicester City striker Trevor Benjamin on a month's loan.
Benjamin has scored just once in 35 league games for Leicester and boss Dave Bassett would be interested in off-loading him.
Trevor Francis said: "Trevor Benjamin is a possibility. We were in talks yesterday with Dave Bassett about bringing Benjamin here for a month on loan and I'll speak to Dave again this afternoon to confirm it."
The 22 year old was signed from Cambridge last year for £1.5m and would be keen to kick-start his career at a new club.
Dave Bassett told the club's official website: "There are a couple of clubs that have been in contact with us about the possibility of loaning out Trevor.
"We're thinking about it at the moment and so is Trevor. I've had a long chat with Trevor about the situation as the clubs in question want to know.
"I'm torn between allowing him to go out, because it will be good experience, and making him stay because but we may need him for the Christmas period.
"Within the next 24 hours I expect we'll have come to a decision.
"We will only loan him at this current stage because I want to see how he does. The club may make it permanent later on but we'll cross that bridge when we come to it."
He began his career at Cambridge as a trainee and has only made 10 appearances for the Foxes this season.
He is currently behind Brian Deane, Jamie Scowcroft, and Ade Akinbiyi in the strikers' pecking order.