August 21 2018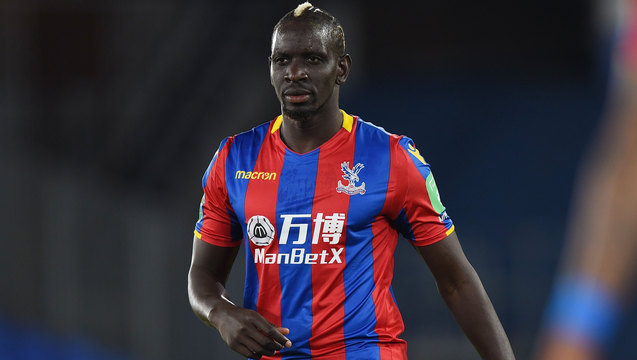 Find out who was rated and who was slated in Mike Scott's Crystal Palace player verdict against Liverpool.
Palace kicked off their season at Selhurst with a 2-0 defeat to Liverpool, although the game was closer than the scoreline suggests.
Most of the headlines will be about Mohamed Salah and whether he dived or not and Aaron Wan-Bissaka's sending off, but aside from the big talking points, the Eagles put in a strong display against a side who destroyed West Ham last week. After the match, Gary Neville said he could see Palace finishing 7th or 8th if they play like that all season…
Wayne Hennessey - 8
Fresh from last week's Premier League Team of the Week display against Fulham, Hennessey again looked solid and put in some find stops, including a one-on-one with Salah. A lot of the saves were fairly routine, but he didn't look nervous and even the couple he spilled he got hold of before anyone could get near.
Again, a couple of times he ballooned the ball into touch, but clearly the competition from Guaita and more time with Dean Kiely has helped him come on leaps and bounds.
It's odd to think that a man who got sent off could arguably have been Palace's best player, but Wan-Bissaka put in another fine performance, doing well to keep Sadio Mane quiet and getting forward to be the extra man on plenty of occasions. He put in a couple of lovely crosses too, including one that fell nicely to ZAHA, but he hit it straight at the keeper.
Palace will miss him against Watford. And the red was harsh too…
James Tomkins - 7
One of the frustrating things about this game is that the famed unbeaten partnership of Tomkins and Sakho, 14 games together without losing a single one, has come to an end. But for much of the game Tomkins did his best to keep the trio of Roberto Firmino, Sadio Mane and Mohamed Salah quiet and he did a decent job.
One thing that did impress was the improved communication between Tomkins and Hennessey. The defender looks happy to now use the Welsh keeper as a passing outlet and Palace rarely looked troubled on the ball.
Mamadou Sakho - 7
Last week Sakho was accused of a penalty that wasn't given. This week he was on the wrong end of some theatrical skills from Salah after leaving a leg out that saw Palace go 1-0 down at a crucial point in the game. Some people might say this is the football gods' way of makes things even out. Others will say it's big team bias.
Aside from the penalty decision, Sakho showed moments of brilliance, along with the usual moments that give Palace fans a scare or two. He was excellent in the air and the visitors had little joy knocking anything up to their front men; his passing, even under immense pressure, was first rate. It was only really when he went to ground that Liverpool had any joy.
After a purple patch of form and goals in the last half dozen games, Van Aanholt had a tough evening against Liverpool and he was forced into a more traditional full back role. He did well to keep Salah down to feeding on scraps and keep his position well, but he was less of an outlet than he usually is going forward. He was booked for a bit of a needless foul too.
Luka Milivojevic - 6
Palace looked threatening from set pieces and Milivojevic's corners caused problems. He had a decent free-kick parried away by Alisson, but he struggled with the intense pressure of the Liverpool midfielders and misplaced a fair few passes. His cover for the defence was solid as ever, up until Palace pressed for an equaliser and the inevitable gaps appeared.
James McArthur - 6
Liverpool seemed to struggle to adapt to the amount of bodies Palace had in the central third and McArthur seemed to be the man preventing them playing their natural game, intercepting some predictable passes and regularly getting the better of 50-50 balls. The class of the opposition did inevitably mean though that the Scotsman didn't get much say in things going forward.
Jeffrey Schlupp - 6
Schlupp's ability to play anywhere was again proven as he played a vital defensive role in the first half, while providing Palace with one of their best opportunities to score, striking just wide with an ambitious effort. He did, however, struggle to gain the kind of influence on the game he had against Fulham.
With just under ten minutes to go, Max Meyer (7) was subbed on in his play, to a huge applause from the Holmesdale. He looked sharp - and perhaps should have got a penalty. (Roy thought so, anyway…)
Andros Townsend - 7
In the first half, it seemed that no one was causing the visitors more issues than Townsend, who seemed to be able to get past Andy Robertson at will. He cut in at one stage and hit the bar with a looping effort from just outside the box.
In the second half, he found himself with less opportunity, as Palace played a few yards further back and it was left to ZAHA to chase counter-attacking balls. He was sacrificed for Joel Ward (6) after Wan-Bissaka's sending off, who looked solid and even put a threatening cross in.
WILFRIED ZAHA - 6
Joe Gomez, Trent Alexander-Arnold and Virgil van Dijk made it a hard evening for the Palace talisman, who found it difficult to stamp his mark on the game. He had some decent service in the first half, including a great cross from Wan-Bissaka, but as the game went on he became reliant on running with the ball himself, against a well-drilled defence and with little support. To his credit, he didn't look frustrated and, in the last few minutes, looked like he might grab an equaliser.
The signs of a decent link-up between Benteke and ZAHA against Fulham led pundits to suggest they might be starting to gel together as a partnership, but they had little opportunity to work together against Liverpool, who left Benteke as a redundant figure. Only pace seemed to cause them any issues and his trademark knockdowns were easily dealt with.
He had a couple of speculative efforts on goal, but he was swapped out for Alexander Sorloth (6) with 20 minutes to go. Sorloth is quite a similar player to Benteke in many respects and he had similar problems, although he did help out in midfield. He missed a great chance to equalise though...