August 27 2018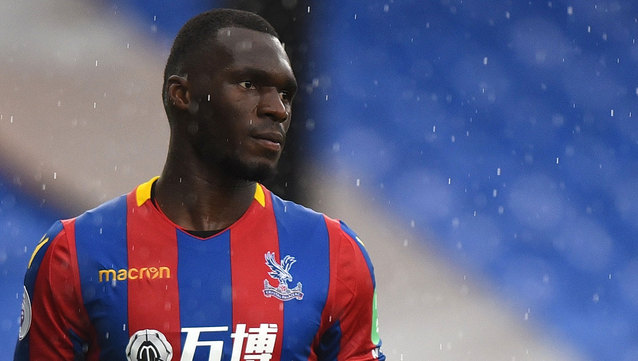 Who shone and who sucked in the defeat at Watford? Mike Scott rates the Crystal Palace players.
A silver lining to this game was that WILFRIED ZAHA became the club's highest ever Premier League goalscorer, when he pulled one back for Palace in the 2-1 reverse. But the Eagles had a bad day at the office otherwise and will be kicking themselves that they couldn't convert any of their early first-half chances.
Wayne Hennessey - 6
Hennesey made an excellent, point-blank save just before half-time that showed, again, that his shot stopping has improved. But he did still find himself picking the ball out of the net twice. Some people have questioned his positioning for the second, although it's hard to see what he could do once he'd committed to come out for the cross.
His distribution wasn't as strong as it has been and he did fumble a couple. He definitely looked nervy without Tomkins in front of him.
Joel Ward - 6
In many ways, Ward was in a no-win situation by coming in to replace the suspended Aaron Wan-Bissaka, because the youngster has become a favourite of fans and pundits alike. But he did well enough. He was nutmegged by Roberto Pereyra two minutes in, which gave him a taste of how tough the afternoon would be, but he did his best against a rampant Watford midfield and even put a couple of crosses in when he did get a chance to get forward.
That miss at the end of the game will haunt him for a long time though…
Martin Kelly - 6
A pre-game thigh strain for James Tomkins left Hodgson's well-laid plans in tatters and Kelly was drafted into the starting XI. In a game where few Palace players did much to shine he was solid enough, and although there was a large space for Etienne Capoue and Roberto Pereyra to exploit for the first goal, it was more the issues with Palace's midfield than Kelly. He slipped under the radar for a lot of the game, which probably says a lot about how well he did slot in as a replacement.
Mamadou Sakho - 7
Sakho had a good game in the circumstances, including making a crucial last-man stop on half hour that saw Palace stay level at a time when the home side were really starting to look threatening. He set up Benteke for a golden chance too. He played with the same assured style that he has for the first couple of games, even without Tomkins alongside him.
One of Van Aanholt's least effective performances going forward, in part perhaps due to the lack of options available in front of him. He did, however, keep Andre Gray very quiet, to the point where the Watford forward was pulled off due to having a lack of impact. Most of the home side's threat came down the other flank as a result. He, like the other defenders, looked exposed, but that was mainly due to the midfield rather than any positional issues.
Luka Milivojevic - 5
One of the Serbian's poorest games in a Palace shirt, with a ton of misplaced passes and a total lack of the rigid positioning that has made him the rock that Hodgson's plans his shape around. Some people have suggested it's him missing Cabaye, or him not having recovered from the World Cup. It's hard to say, but he'll not be happy with how the game went for him.
James McArthur - 7
The effort and resolve from McArthur marked him out from most of the other Palace players, although he found himself chasing shadows as the Watford midfield dominated a fragile looking Eagles. He did find himself in some promising positions in the first half and will be livid with himself that he managed to place a one-on-one straight into the body of Ben Foster in the Watford goal.
Jeffrey Schlupp - 5
Schlupp had one of his more anonymous games, struggling to make any kind of mark against Will Hughes and Abdoulaye Doucoure, who seemed to find himself in space and with time far too often. He did manage to get forward with the ball in the first half, but without providing much product.
As he became more and more of a fringe player in the game, he was subbed off for Max Mayer (7), who came on with 15 minutes to go and looked by far the sharpest Palace player on the pitch. He got booked quickly, but then set up ZAHA for an excellent goal.
Andros Townsend - 7
No one on the pitch put more in than Townsend, who ran tirelessly to try and create something down the right. With Watford virtually double marking ZAHA, he was given space early on to exploit and he broke plenty of times, delivering a few excellent crosses, including one that Benteke headed wide early on. Another afternoon of Townsend giving everything for the cause.
WILFRIED ZAHA - 6
ZAHA again made the headlines, despite being marked so heavily that he, at times, barely got a foothold in the game. That challenge from Capoue will be what people will remember and was symptomatic of how Watford decided to deal with him. His excellent goal was the only real time he truly could break free and go round players. Again, too, it looked as though the home fans may have got to him, as did the referee, who booked him for a challenge that was barely even a foul.
The rumbles that are always there, just under the surface, are rumbling again from Palace fans who've just had enough of Benteke. He missed a couple, including a header he really should have scored, but was clawed away by Ben Foster. His link-up play with ZAHA was virtually non-existent, although he is no more responsible for that than any of the other Palace attacking players. He did seem to lose a lot of 50-50 balls and headers though, which is a concern.