September 19 2018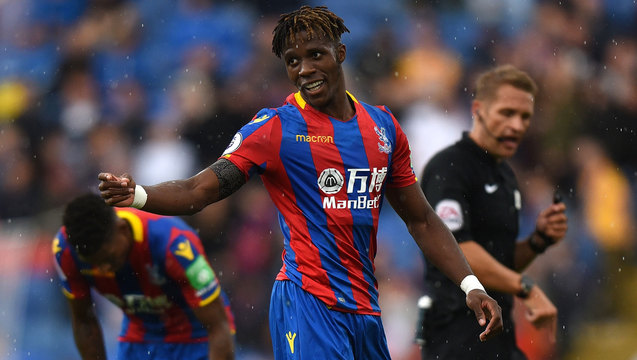 Crystal Palace star Wilfried Zaha believes his nightmare with Manchester United has made him a stronger person.
Palace's hotshot moved to United in a big £15million transfer in January 2013 as manager Sir Alex Ferguson's last signing before he left Old Trafford.
But the winger was frozen out under new boss David Moyes who gave him just four first-team opportunities and he was sold back to Palace two years later via a loan stint at Cardiff.
The then-teenager not only had to endure being kept out of the side but living away from home and putting up with vicious rumours that were doing the rounds got him down.
Now back at his hometown club, the Ivory Coast international feels he can handle anything.
"Itís hard to take," Zaha told Shortlist. "Obviously, getting to United isnít easy, so not being given a chance is hard to take. I donít regret anything because it made me stronger. I feel as though I can deal with anything now.
"I went through so much with United, with England. There were rumours that the reason I wasnít playing [many games] for United was because I slept with [then manager] David Moyes' daughter, and no one [at the club] attempted to clear that up.
"So I was fighting my demons by myself, these rumours that I knew werenít true. I was dealing with this at 19; living in Manchester by myself, nowhere near anyone else, because the club had a hold over where I lived.
"They hadnít given me a car, like every other player [had]. Nothing. Iím living in this hell by myself, away from my family, and I thought, 'If this doesnít make me stronger, what will?'
"They really do [forget that footballers are human beings]. I explain this to my friends all the time. When I was at United I had [money], but I was still so down and depressed. People think your lifeís different because youíve got money, youíve got fame, so they donít treat you the same."