September 21 2018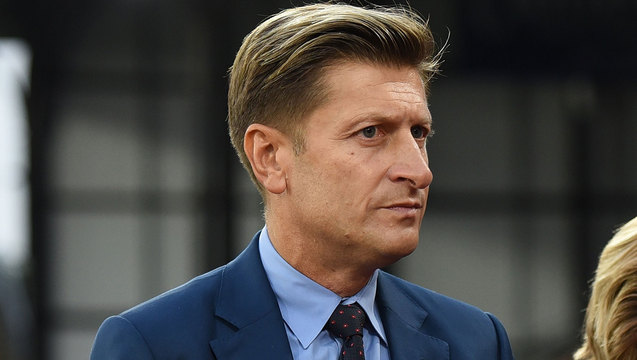 Crystal Palace chairman Steve Parish has hit out at a section of media pundits for their damaging role in the game.
Wilfried Zaha this week spoke up about being unfairly targeted by opponents who had been looking to nullify Palace's star man by attempting to injure him – without getting punished.
Some members of the media have created headlines by teling Zaha to keep quiet despite his rough treatment each game.
Recently, Watford's Etienne Capoue somehow avoided being sent off when he stood on Zaha's Achilles in a potential season-ending injury.
The Ivory Coast international also regularly has genuine penalties declined by referees due to a perceived, unfounded reputation in the press.
When asked if pundits should have a duty to represent facts and not have an agenda to provoke more calls or newspaper column inches, Parish agreed.
"I do generally, we've all got a duty of care for the game to try and improve the game to try and make it better and better," he told BBC Radio 5 Live.
"Certainly it is frustrating when it feels like people are taking positions in order to generate calls in to their show or just because they feel that way inclined that evening. I think [a duty of care] is all we are looking for if it's possible, certainly from the serious pundits.
"Some of the pundits have big influence, people like Gary Neville have a huge influence over the game and the way it is refereed in this country.
"And I think they have a duty of care towards the game to be consistent – I'm not saying he isn't – in their views of what they see as a penalty and what they say is a yellow card or red card. I think it would help tremendously if people did try and do that."