October 18 2018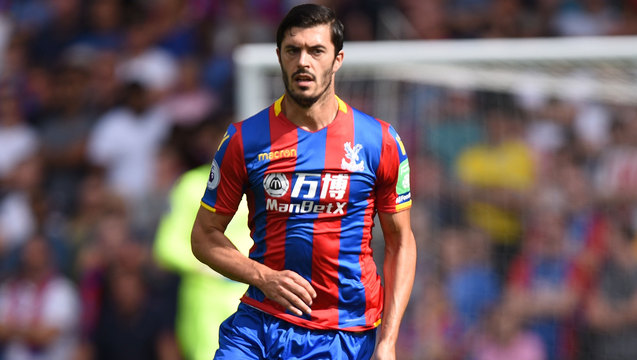 Defender James Tomkins says Crystal Palace fear no one as they face a daunting spell of fixtures.
The Eagles travel to Everton on Sunday, with their following four matches again big guns Arsenal, Chelsea, Tottenham Hotspur and Manchester United.
Palace sit in 14th place – just four points above the relegation zone in the fledgling table – but Tomkins knows a win over one of the top sides can kick start their season.
"On paper if you look at it, you might fear [the run of fixtures] but we can certainly get points from it still," he said. "We can get points off anyone on our day and against those teams we can. There's Everton, starting from Sunday, and on our day we can certainly get something up there.
"It's important to stay positive, take each game as it comes like the old cliche, but that's important because it only takes just one victory or one performance and things can change around again.
"Some people are probably not expecting us to get much against Everton but we can use that as a positive and we know on our day we can get points from anyone.
"We've challenged with the big boys this season, we did it last season and we've come close on many occasions, so it's certainly not doom and gloom.
"A few good results against the big teams breeds confidence right in to the team knowing you can beat anyone. That's what it can do to us this season, we're not right down there at the moment but you don't want to be sucked in to a relegation battle and that's what we're trying to avoid.
"One good performance can change things just like that. If we can get a good result against Everton, we'll be full of confidence going into the next one."