November 9 2018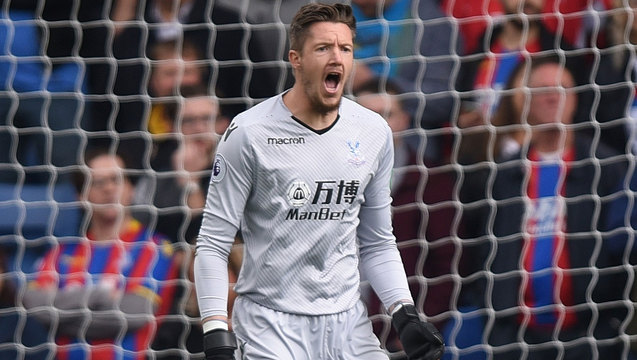 Hunter Young brings you the key one-on-one player match-ups to watch as Crystal Palace host Tottenham Hotspur.
Palace face another challenging fixture this weekend as their run of tough matches continues against fourth-placed Tottenham Hotspur. The Eagles come into the game sitting in 14th and not having won a Premier League match since September 15.
Palace showed some promising signs last week in a loss to Chelsea but were eventually overcome by the superior quality of the Blues and will face a similar test here.
While there is certainly some debate as to who the best player in the Premier League is, the title of the divisionís top striker goes to Harry Kane without question. The English captain has served as the usual goal machine with six to his name this year and is always a threat to score in any manner. The Eagles will have to limit Kaneís opportunities to get his head on crosses as that is exactly how he robbed them of a point when he nodded in a winner at the death when the teams last met.
One of the best weapons that Palace have against balls into the box is the massive wingspan of Wayne Hennessey. The keeper is almost two metres tall and will have to be active and brave off his line to limit the potential damage of Kane and the rest of Tottenhamís attackers. Despite letting in three goals last week, the stopper did not make an obvious error on any of them and more of the same will be required for Palace to get anything from this match.
The only player to appear in all of Spurs' league matches other than Kane is Brazilian winger Lucas Moura. Moura has developed into a reliable second option since his arrival from PSG, is second in goals to Kane and has shown a new-found defensive awareness by leading the team with 11 interceptions.
It is not surprising that Palace have conceded more goals in recent games as they have come up against some of the divisionís top sides. That being said, the play of Mamadou Sakho has been slightly below his lofty standards in recent matches. The French defender has a tendency to get caught ball watching while not directly involved in the action, a mistake that Moura will not hesitate to exploit.
The Eagles have struggled to defend set pieces in recent weeks with both Arsenal and Chelsea scoring off dead balls. That makes the presence of Kieran Trippier even more threatening as the right-back is a terror in these situations. One needs to look no farther than his World Cup free-kick goal to see what he is capable of if given the opportunity.
Despite also being a defender Patrick van Aanholt will come into contact with Trippier quite often. Both defenders are known for getting forward to support the attack and if one of them can gain the edge over the other it will provide their team with a key advantage in the match. Limiting Trippierís crosses into Kane will also be instrumental to keeping Kane off of the scoresheet.
---
Email Hunter with your feedback to hjyoung44@outlook.com