December 16 2018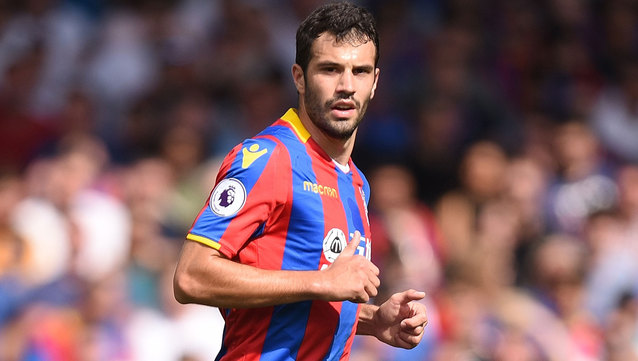 A tough but welcome 1-0 win against Leicester City warmed the Selhurst crowd. Sneeze-struck Jamesey stayed at home while Wilf King braved the elements.
Only the ultimate optimists gave the Eagles a lot of hope when the Foxes came to town (Dec 15), writes Jamesey.
Apart from a victory over struggling Burnley (Dec 1), the Eagles' form has been as bleak as the December weather.
The absence of two major players, Wilfried Zaha and James Tomkins through suspensions, didn't exactly fuel many expectations especially in view of the team's dismal record without Wilf.
Leicester have been enjoying a fine mini-run recently but the team are a shadow of the conquering blue army who, against all probability, carried off the Pilesomoulah Crown a couple of seasons back.
All round it was a scrappy game, with both sides plainly lacking in confidence, although the freezing rain made good football a difficult task.
Palace went for it from kick-off and two new faces acquitted themselves with some distinction.
Keeper Vincente Guaita, replacing the injured Wayne Hennessey, did get his shorts in a terrible twist, when he was too slow to distribute the ball and was bundled over by the predatory Jamie Vardy. Sighs of relief rent the chilly air when the resulting goal was disallowed for foul play.
Later in the match Guaita made a brilliant save from Vardy. From what looked like a certain goal, the keeper palmed the ball away and the resulting rebound from his right post went straight into his arms – a stroke of good fortune unusual at Selhurst nowadays.
Martin Kelly, replacing Tomkins at central defence had the game of his life with some superb headers and interceptions. But for the fact that Tomkins is almost an automatic choice, Kelly could have played himself back into the starting 11.
Andros Townsend appeared to do the work of three attackers, industrious and intelligent, he was a constant worry to the Foxes defenders. His cross to Luka Milivojevic a few minutes before half-time gave the Palace captain a long-range opportunity which he took with great skill, curling the ball into the corner of Schmeichel's net.
That was the goal that earned CPFC the points which were so desperately needed.
As for our other forward, Jordan Ayew, I have always resisted attacking individual players, but in this case the expression "pig in a poke" comes to mind. Created nothing, caught offside time and again, gave away unnecessary fouls in dangerous areas… I'll leave it at that.
All-in-all after an exceedingly non-classical match, the Palace faithful can rejoice in two big achievements – three absolutely crucial points and the end of the "no Wilf, no win" hoodoo.
---
Bouncebackability
My Palace Pals and I were enjoying a pizza at "Fireaway" in Thornton Heath and reflecting on our recent form against Leicester City, writes Wilf King.
If ever there was a day to break the 'Zaha curse' this was it. That's when Chris E mentioned the famous chant we sang at the end of previous matches when Iain Dowie was manager.
So to the match… no Wayne Hennessey, James Tomkins nor Wilfried Zaha. Vicente Guaita in goal with Andros Townsend and Jordan Ayew as the front two and Martin Kelly in place of Tomkins.
I have to say here what a great game Kelly had. Leicester are blessed with talent but Crystal Palace kept them quiet; as stated on MOTD, Vardy had one chance in the second half and Vicente pulled off a miraculous reaction save and luck was with us as the ball hit the post and rebounded back into our goalie's arms.
So we are now blessed with two great goalkeepers plus our legend Julian who was on the bench.
Q: What was the difference between the two teams
A: A stunning goal by our skipper Luka Milivojevic.
We have waited all season for one of those. It is worthy of Crystal Palace's goal of the season; I love the photo showing a diving Schmeichel getting nowhere near the shot.
Our defence was solid and kept Leicester at bay until the end and, at last, we had won a football match without Wilf. Roy Hodgson's relief was palpable.
The atmosphere in Selhurst Park was vibrant and no more so than during the last 10 minutes where it seemed Leicester might get an undeserved equaliser.
The curse is over and the future is brighter.
---
Email Jamesey with your comments to jevans3704@aol.com
In Depth Jamesey's Veteran View Index