December 28 2018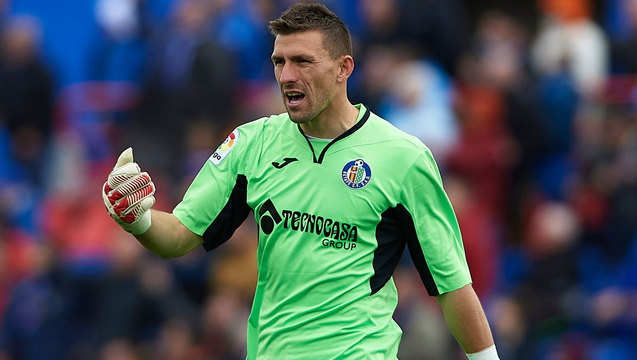 After an epic win at the Etihad, Palace came back down to earth with a home 0-0 game that they really should have won with ease. Jamesey was once more unable to attend while Wilf King took his seat in the Holmesdale.
Another Palace classic scenario - win an "unwinnable" away game against Man City last week (Dec 22) then fail to capitalise at home against Neil Warnock's struggling Cardiff City (Dec 26), writes Jamesey.
OK, there are aren't any easy games in the Stacksodosh League so to expect an automatic three points against a struggling team would have been foolish but to dominate the game so comprehensively and miss chance after chance was awful.
Not only were so many opportunities spurned where an accurate shot or header would have at least challenged the keeper that it became more and more unbelievable.
The really frustrating aspect is the fact that the Eagles looked so accomplished for most of the game.
There was great ball retention, accurate passing and lovely football to watch (haven't been able to say that much in recent times). But where was the ruthlessness to finish the Bluebirds off and at least to hit the target?
Andros Townsend and, of course, Wilfried Zaha were lively and looked like the players most likely to break through the Bluebirds blockade and, apart from Wilf having his almost regular tantrum about being fouled, the whole team was without too many other flaws.
Vicente Guaita saved what looked like being the visitors' winning goal and Roy Hodgson is faced with a dilemma on whether to demote him when Wayne Hennessey is fit again.
Managing only a draw with a club who have only picked up one away point all season could be a depressing thought but let's not be too downhearted.
We have picked up 7 points in the last three games, playing attractive football and are at least creating chances, even if having problems converting them.
The media homed in on the fact that it was a record contest between two over-70 managers - Roy, 71, and Neil Warnock, 70.
Well, as one of that age group myself, let me modestly point out that with longevity comes wisdom. Perhaps, I hear you say?
---
Exactly how many chances do Palace need?
Clearly more than 31, writes Wilf King.
As we approached Selhurst Park up Whitehorse Lane my friends and I encountered the Cardiff Blue Army in boisterous spirits.
It led me to thinking 'What should Cardiff City fans expect playing the team that had just beaten the Premier League Champions on their own turf?' A battering maybe! Not on your life.
Neil Warnock was given a noisy reception, both before and after the match, and he has never lost on returning to his old stadium.
The tone of the afternoon was set when after a precise pass from Wilf, Townsend missed in the FIRST minute but there should be no reason to worry. 30 chances later Crystal Palace fans had every reason to worry.
We even had a centre forward on the pitch in Connor Wickham who entered the fray on 63 minutes.
Wilf's facial expression showed the players' frustration.
It was obvious Mr Warnock expected at least a point from this game and his team executed his instructions to perfection (remember Cardiff had received a thrashing from Manchester United in their previous home match).
So 0-0 at half-time. Palace now attacking the Holmesdale so how many will we score? The consensus was five (5). I list below some of Palace's second half 'chances' but had it not been for a brilliant save from Guaita on 78 minutes Mr Warnock would have been a very happy manager:
51 mins - Kouyate = Missed
57 mins - Meyer = Missed
63 mins - Zaha = Missed
66 mins - Wickham = Missed (probably our best chance)
76 mins - Milivojevic = Missed (hit post)
79 mins - Wan-Bissaka hit van Aanholt = Missed
81 mins - Zaha = Saved
83 mins - van Aanholt = Saved
85 mins - Tomkins (free header) = Missed
88 mins - van Aanholt = Saved
89 mins - Wickham = Saved
In 38 minutes we had ELEVEN excellent chances but did not convert any. I want to insert here the debate over the need for a striker; we have four on our books and Wickham looked fit and lively. PLEASE Roy start with him on Sunday.
Three minutes extra time yielded no further chances so yet another Palace statistic not to be proud of. Full time 0-0.
As I was leaving the stadium a Palace pal said to me "we would have taken four points over Christmas". That put it into perspective and I left happy.
---
Email Jamesey with your comments to jevans3704@aol.com
In Depth Jamesey's Veteran View Index