January 31 2019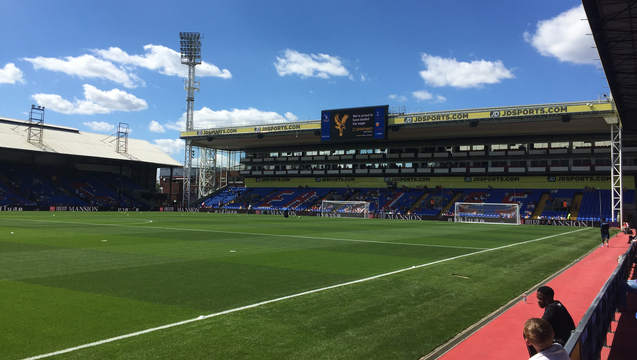 It's just a few hours before the January transfer window shuts, but as we have seen in recent times, the majority of deals go right to the wire, writes Sam Smith.
Below are some of the top players that the Eagles can still move for before the 11pm deadline. You can have your say on whom you think will be coming to Palace by engaging in online sports betting and note that you can get the best football odds here.
Bradley Dack
The Palace performances have been impressive particularly at the back, though not so much in the goalkeeping department. However, the one major area where no improvement has been seen is in attacking midfield.
The departure of Ruben Loftus-Cheek going back to his parent club Chelsea left the Eagles with virtually no creative midfielders. This has been evident in most games as the team has failed to create as many chances as one would like.
However, in Bradley Dack, Palace may just get the man to fix that problem as he has been a revelation for Blackburn Rovers in the Championship. Bradley has not just been creating opportunities but he has also been chipping in with some goals himself.
Currently, he has nine goals to his name in 21 league games, a pretty decent return for a midfield player. Blackburn have not really gone out to suggest that they are willing to listen to offers but if the right offer is made, odds are, they will let their attacking midfielder leave.
Tammy Abraham
In addition to the problems in attacking midfield, Palace also have a huge problem in the striking department. Zaha and Townsend have been playing up front at times, but their favourite positions are the wings where they can deliver great crosses or cut inside to add striking options.
Summer addition Jordan Ayew has failed to find his goal-scoring boots while Christian Benteke is still out with a long-term injury. As such, the team ought to move for a striker and there is no other better option at the moment than Tammy Abraham, a man who has bagged 16 league goals in just 20 league games for Aston Villa. Tammy is no longer at Villa as he was recalled by Chelsea, but the arrival of Gonzalo Higuaín at Chelsea means that they may listen to loan offers for their young forward.
Another Chelsea player that Palace can approach is Victor Moses. At the present moment, Moses is being linked with a whole host of different clubs both in England and outside. However, nothing has materialised as yet thus the Eagles can still wrap up a deal.
The quality of Moses is undoubted, but the challenge is whether he will be comfortable playing in a position that he does not really favour, ie creative midfield. It's really difficult to see him dislodging the two wide players for the Eagles in Zaha or Townsend, thus he would have to play in the middle if he does come.