February 12 2019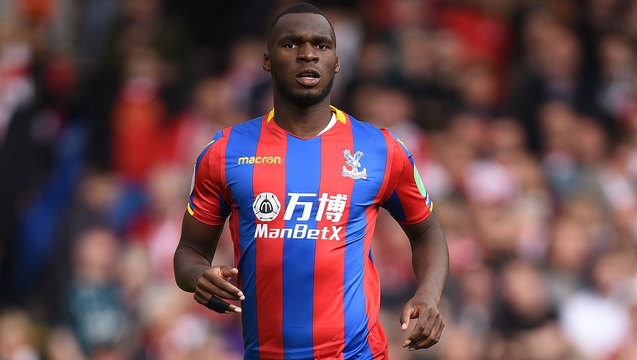 Striker Christian Benteke reckons Crystal Palace now have the firepower to move up the table with the arrival of Michy Batshuayi, writes Dave Abberley.
Batshuayi joined on loan from Chelsea in time for Crystal Palace's home match against Fulham two games ago and made an instant impact as a late substitute.
The Belgian's powerful shot was pushed out by Cottagers keeper Sergio Rico into the path of Jeff Schlupp to seal a 2-0 victory.
He made another appearance off the bench against West Ham at the weekend and went close to opening his account.
Palace have struggled in front of goal this season and a fit-again Benteke feels they can start turning it around.
"I spoke with Batshuayi the night before he signed," said Benteke. "I said it [his arrival] is welcome because the situation [at Palace] wasn't the best. Now he is here we have to welcome another player.
"I wouldn't say that [I feel threatened] because we have probably been lacking in goals.
"Obviously it is another striker, so it will be competition, but it is good because we are going to work hard, myself, Connor [Wickham], Jordan [Ayew] and Michy [Batshuayi], so it will be a good competition."
Benteke is back to full fitness after undergoing a knee operation and was thrilled to start against Fulham after missing the tail end of 2018.
Both players will be looking to find their scoring boots when the Eagles visit Leicester City in their next league outing. The latest odds for that game and for the rest of the Premier league odds have changed after Batshuayi's arrival as they have more power in front of goal.
"I am so happy to be back. I worked so hard to be back here at Selhurst [Park] and I am really pleased with the three points," added Benteke. "I feel good. I felt good during the game, sharp and strong.
"I was just anxious about my body, because I didn't play for a long time, so I just wanted to stay fit, and that's what I have done so I am really pleased."
Batshuayi was delighted to play his part in the team winning an important three points against relegation rivals Fulham.
He added: "It's very important [the win], it's good for the team and for me. I feel good, good but I need to train with the team so to have the whole team together will be something that's good."
"I'm going to bring as much as I can to help the team win and get some game time to be at my best."