January 6 2002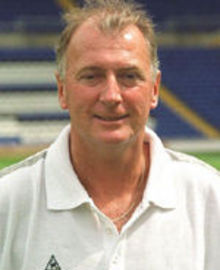 Trevor Francis left St James Park disappointed after the 2-0 FA Cup defeat to Newcastle and felt his team gave a good account of themselves.
When the score was at 1-0, Clinton Morrison had a legitimate goal disallowed for offside and the television replays showed it was clearly onside. Had he scored, the game would have been a different story.
Francis said: "It's interesting because I've just been talking to Clinton Morrison and he was absolutely convinced that he was onside.
"He asked me what I thought but I can't see from where I am in the dug-out.
"I was more disappointed with the first goal because it struck Tony Popovic on his chest - he's got a big red mark where the ball actually struck him - and the free-kick was given for handball, and that produced an excellent finish from Alan Shearer.
"I'd like to congratulate Newcastle as worthy winners, but I think we gave a good account of ourselves. Whilst it was 1-0, I always felt that we were in with a bit of a chance.
"At 2-0, then it was always going to be very, very difficult to come back, but the pleasing point was that they continued to work hard, kept their discipline and kept their shape, and overall, I think we we've done the best we could."
Alex Kolinko made an outstanding save, when he rushed off his line to the corner flag to stop Craig Bellamy. But Bellamy got the cross in and Kolinko managed to race back and save Olivier Bernard's shot.
Francis added: "I don't know what 'rush of blood' is in Latvian. Since Matt Clarke has been out, Kolinko has come in and he's played very well. He's a little bit unorthodox at times, but he's a fantastic shot-stopper and I thought he made some vital saves, as he has done in recent games.
"I don't know quite what he was doing out there, but he got back and rectified his mistake with a save that, from the moment it left Bernard's foot, I thought it was a goal. It was an excellent save."