April 25 2019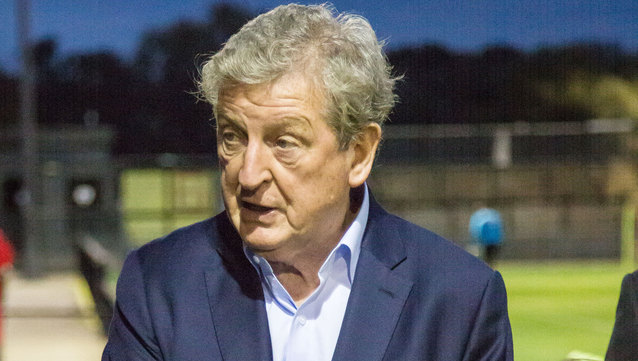 We see so many examples of counter-attacking football in the Premier League. Just ask fans of Watford, Everton and a revitalised Manchester United, writes Marc Toomey.
But few teams typify the counter-attacking style better than Roy Hodgson's Crystal Palace. The former England manager has set up the Eagles like a spring-loaded trap, absorbing opposition pressure before breaking with speed, power and, increasingly, effectiveness.
To fans of Hodgson's previous clubs, such as Fulham and West Bromwich Albion, this style might seem like a switch for a coach previously known for his stoic, often defensive approach.
It is the sign of a good coach when a team plays to its strengths and with Palace, Roy has abandoned any negativity by setting up his fast and direct pool of players to play on the break, with devastating and quite unpredictable consequences.
From humble beginnings in the Swedish Allsvenskan to coaching Liverpool, he has done it all and bought all the respective t-shirts, which has helped him recognise how counter-attacking football is the perfect approach for the existing squad at Selhurst.
The beneficiaries of this style are littered throughout the team. Powerful runners and technical dribblers from deeper-lying positions, such as Patrick Van Aanholt and Jeffrey Schlupp, allow the team to break quickly once they win the ball back. Attackers Andros Townsend and Jordan Ayew have the ability to pick out a final ball after getting to the byline.
And academy products Wilfried Zaha and Aaron Wan-Bissaka have shown this season that they can handle all of the above, all by themselves. Penalty specialist Luka Milivojevic aside, talismanic winger Zaha is Palace's top scorer in the league this season, while pundits have hailed winger-turned-full-back Wan-Bissaka as one of the brightest young players in English football.
For Palace fans, a counter-attacking style has its advantages. Fast, direct attacks are difficult to defend and immensely exciting to behold, though the drawback is tracking all the way back again when they fail.
Counter-attacking teams generally enjoy less possession, as they wait to steal the ball back when primed to attack, so it is often a waiting game and tense for those inside the stadium. Then again, it is possible to do lots of damage with one lightning break.
For neutrals, it makes Palace an intriguing side to watch. They are dissimilar to Hodgson's England team, who many of us will have watched with more hope than expectation. There is a definite sense of unpredictability and that something will happen when their attacking full-backs and wingers have the ball.
The fact that Palace can be backed at 17/10 to beat Everton is indicative of this, and Premier League betting aficionados might prefer to back them at 15/4 to win by a one-goal margin from a killer breakaway. They are a classic 'will they or won't they' team, who could end up being the ace in the hole, and always inevitably doing enough often enough to win football matches.
With Palace safe in the top flight for another season, what more can we expect from this exciting team next term? Will Roy persist with springing surprise attacks from a defensive position or will they add players in the summer who can help improve their retention of the ball? We will find out when the transfer window re-opens again.