April 28 2019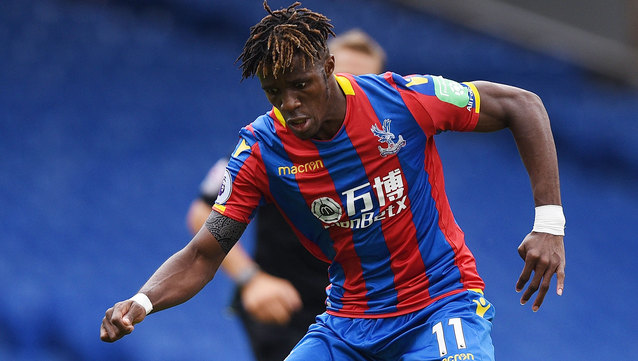 There is still a little mileage left in the 2018/19 season. The best Palace fans can hope for is to finish no worse than last year's 11th, but there are plenty of questions elsewhere that will not be answered till the final match, writes Joe Blake.
Yet while the battle at the top will, of course, be of interest, it is hardly surprising that thoughts are already turning to the summer transfer window, which will open on 1 July.
As a result, the Crystal Palace headlines dominating the press last weekend were not surrounding the showdown with Everton but instead focused on the increasing probability that Wilfred Zaha will be wearing an Arsenal shirt next season.
A club issue
Zaha has already publicly stated that he wants to be playing Champions League football next year. The resulting speculation was further fuelled last week by Roy Hodgson's admission that there is nothing he can do to veto any decision if a major club stumps up the asking price, which is expected to be around £75 million.
He told reporters: "I'm realistic and it would be a club issue," going on to say that offers go directly to the chairman and are therefore out of his hands. Online bookmakers like LeoVegas Sport Betting are joining in the speculation, and are now offering odds of 8/1 on a move to Arsenal.
Would he thrive?
Zaha's ambition to play at the very pinnacle is understandable, and a look at his record at Selhurst Park suggests he has what it takes. He has been the biggest factor in ensuring Palace's continued presence in the Premier League over the past six years and is second only to Eden Hazard in terms of successful dribbles this season.
However, the way he left the Arsenal defenders standing in the win at the Emirates provides a clue to his success. Palace, and Zaha in particular, have a far stronger record on the road than at home, and this comes down to the open defences encountered.
It is worth noting that Liverpool, Manchester City and Arsenal have each only conceded three goals once this season. Each time, the opposition was Palace, and each time, Zaha exploited defences that left him acres of space in which to operate.
At Selhurst, when visiting teams leave less room behind, Zaha's effectiveness has been blunted. Clearly, if he was playing for one of the Arsenals or Borussia Dortmunds of this world, he would be encountering deep-set defences every week, and could potentially lose his devastating edge.
The game within a game
Zaha's less than happy years at Manchester United will be playing on his mind, but ultimately, he is confident that five years on, he is a more complete player and is ready to take his game to the next level.
The only thing that is certain is that this is a story that will take many more twists and turns as we enter the game within a game that is transfer season in July. For now, we can only watch, wait and enjoy Zaha's unique talents in the games that remain.