May 10 2019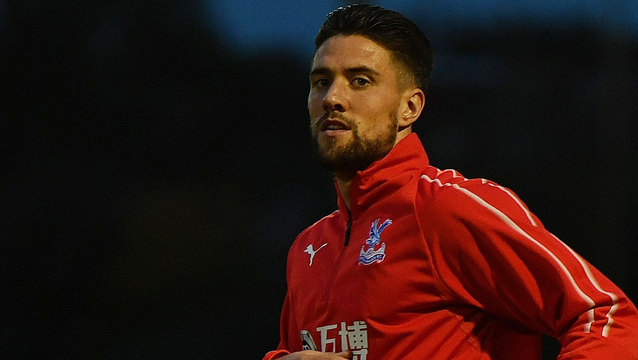 The key one-on-one player match-ups to watch as Crystal Palace host AFC Bournemouth in the final match of the season, writes Hunter Young.
Almost nine months ago Palace kicked off the season with a 2-0 win at Fulham, and after a roller-coaster of a season, find themselves preparing for their final fixture. This week's opponents, Bournemouth, started the season hot but cooled off later in the campaign and sit one place below Palace in 13th. Despite neither team having much to play for, they both managed impressive wins last week and will look to end 2018/19 strong with a victory.
Callum Wilson has had somewhat of a breakout season for the Cherries, notching his first double digit scoring season with the team since 2014 in the Championship. The English striker is also on fine form with three of this 14 goals coming in the last four games. The forward partnership formed between Wilson and Joshua King is one of the most productive outside the top six.
Martin Kelly needs a good game this weekend. Kelly has not played poorly since entering the starting 11 but scored an ugly own-goal last week and will not want that to be the lasting image fans take into the summer of him. If the defender can rebound successfully, he could put himself in contention for the first team going into next season with the uncertain future of Mamadou Sakho.
Former Chelsea youth player Nathan Ake has found himself a home at Bournemouth, appearing in more games than any other player this term. Despite his usual position being centre-back, the versatile Dutchman has been deployed in the defensive midfield in recent weeks. Ake is also a threat off set-pieces and scored an injury-time winner against Tottenham last week from Ryan Fraser's corner.
Transfer speculation surrounds Wilfried Zaha every summer, but there are those who believe that this is the window where he could finally leave in search of European football. If Zaha were to leave, this would be his last game in front of the Selhurst Park faithful and he will be even more determined than usual to put on a good show. No matter where he starts the game, Zaha drifts all over the pitch which will certainly bring him into direct confrontation with Ake.
Ryan Fraser has been a 'do it all' player this season and has the most assists (14), while also chipping in with six goals. The Scot has been with the Cherries since 2013 and recently played his 150th match for the club. The diminutive midfielder has pace to burn and is a threat with his dribbling, making him a nightmare for opposing full-backs.
If anyone is up to the task of defending Fraser, it is newly-crowned Crystal Palace player of the season Aaron Wan-Bissaka. Even with considerable top-six interest, the academy product has committed to the Eagles for next season, which is music to the ears of anyone who supports the Red and Blue. The young defender has the pace and skill to match Fraser and limit his impact on the game, which will be key to any Palace victory.
---
Email Hunter with your feedback to hjyoung44@outlook.com