May 16 2019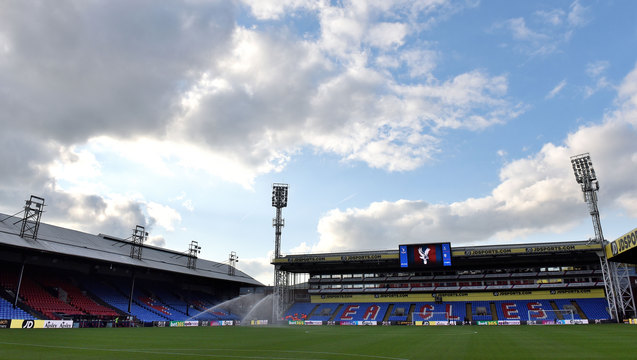 With the summer transfer window open again, Howard Tunnicliffe picks out some potential targets for Crystal Palace.
In recent times it has been rare that Palace hang onto a manager for more than a couple of seasons. Roy Hodgson has managed to buck that trend and in the process guided us to a seventh straight season in the Premier League, but he'll face challenges to keep the squad together over the summer.
There are rumours that three of our best players could be planning to move on in the summer. Mamadou Sakho and Wilfried Zara apparently want Champions League football and Aaron Wan-Bissaka's lightning bolt career trajectory means he's ready for the top four too. If all three depart we'll have some big holes in the starting XI, but some serious cash with which to fill them.
Wan-Bissaka has been a superstar for us but if he wants to leave it simply does not make sense for us to keep a right back who could command upwards of £50m. An obvious candidate to replace him would be Reece James from Chelsea, who enjoyed a great season on loan at Wigan. James is very much the modern right back and would provide a like-for-like swap for AWB.
Sakho is in my opinion vastly underrated by many Palace fans. Although he can look ungainly at times, closer inspection shows he is a defender of rare composure and passing ability.
His pass completion rate of 89 per cent (stats from who scored.com) is incredible bearing in mind the progressive nature of the passes he makes, so we'll need a ball player to replace him. Ezri Konsa of Brentford has been linked and appears to be a good fit, with a pass completion rate of 88 per cent.
Zaha will of course be the hardest to replace. Rumours of a 25 per cent sell-on clause and clubs unwilling to meet Palace's initial valuation may mean that we bank less than we'd hope from this deal. In any case we can't replace our talisman with just one player.
Instead we should splash out on a wide player and a striker to cover the dual roles Wilf has played this season. An approach for Tammy Abraham (25 goals) would be sensible, with the versatile frontman able to play wide or central.
Failing that Che Adams (22 goals) is having a fine season and can reportedly by picked up for £15m, a bargain in the current climate.
In terms of midfield players to replace Wilf, we've been linked with Jack Grealish who would be a good buy but may have higher aspirations. Instead we could look at another player enjoying a breakout season at Swansea, Daniel James.
A stunning length of the pitch solo goal put him firmly on the radar of bigger clubs. His outright pace and eye for a goal could suit Roy's counter-attacking style very nicely.
While it's always a shame to see your best players leave, especially in the case of home grown talent, if we can acquire wisely in the summer we should be able to fill the immediate gaps and still have some cash left to further strengthen the squad.