May 21 2019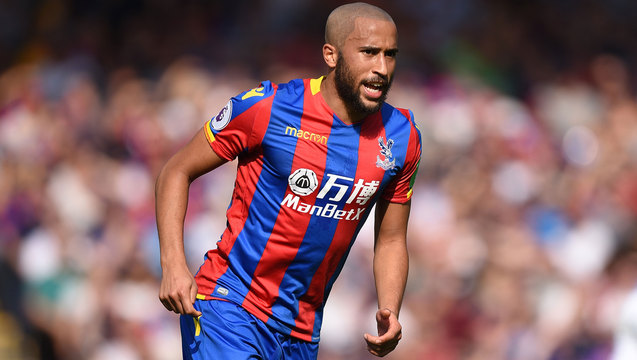 Crystal Palace winger Andros Townsend has won the Premier League Goal of the Season award.
Townsend picks up the prize for his amazing long-range volley against Manchester City in December 2018.
The wonder strike helped secure a remarkable 3-2 win for the Eagles against the Premier League's eventual champions.
It won him the December 2018 Carling Goal of the Month award. He said: "We got a free-kick and the ball's dropped out of the air. I just thought, 'Yeah, it's sat up perfectly, I'm going to hit this.'
"I didn't really know how good a goal it was. Everyone was saying, 'It was incredible, it was the best goal I've ever seen.'
"I just thought it was a volley from outside the box and it's not until I watched it back, then I thought, 'Oh wow, maybe that is a bit special.' "
The 27-year-old was selected after a panel of experts and members of the public cast their votes.
Panelist Ian Wright said: "There have been many unbelievable goals this season; individual goals, team goals, the lot. But what we saw with Andros Townsend's goal was a perfect moment.
"The trajectory in which the ball came to him and his ability to position himself and hit that ball as pure and controlled as he did is simply out of this world.
"The best ball strikers in the world might never score a goal like that. You can practise it a million times and never catch it as cleanly or sweetly as that.
"The technique is perfect and he might never hit another one like that in his life but the fact that he did in the most competitive league in the world means he is completely deserving of this award."