May 22 2019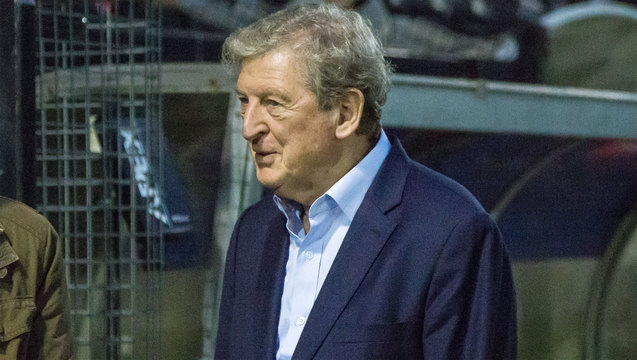 Crystal Palace had yet another solid Premier League season and have managed to build on last yearís efforts and finish on a very strong position mid-table, writes Jess Baker.
The team has had more than a few memorable moments this season, but also some issues they would need to address in order to keep developing and progressing.
The 2018/2019 Premier League season was Crystal Palaceís sixth consecutive season in the Premier League, with the team finishing 12th placed in the league.
This season also marked the clubís longest ever spell in the top division of English football in their 113-year history.
Currently, the best online betting sites put Palace in pretty much the same position for next year, but weíre here to take a look at some things which the team could build on or improve to have a chance at finishing at an even better position than this year. Here are the 5 things weíve learnt about Crystal Palace this season.
The Team Played Better When Away than at Home
Whatís particularly interesting about Palaceís 2018/2019 Premier League campaign is the fact that the team was much more efficient while playing away than at home.
The team managed to pull off significant away victories this season. Starting with a huge 3-2 away win over City in Manchester, The Eagles also beat Leicester, Newcastle and Arsenal.
In the same breath, while their away form this season was very commendable, the teamís play on Selhurst Park is something the team should work on going into the 2019/2020 season.
If we look at the Premier League table, Palace played excellently on away fixtures. With nine away wins and 30 scored goals, Crystal Palace was the sixth best team in the league when playing as the guest team.
But, this also goes hand in hand with the teams relatively poor performances on their own ground. When looking at the statistics of the matches Palace played on Selhurst Park, they ranked just below the relegation line, on 18th place. They managed to notch just five home wins and scored only 19 goals on their home ground.
Luka Milivojevic is an absolutely vital part of the Crystal Palace team. If this wasnít obvious in the past, the Serbian 28-year-old has definitely confirmed it this year. Serving as captain of the team, the reliable midfielder was the best scoring Palace player, not only in the Premier League but in all competitions combined.
His high-quality plays proved crucial in multiple wins this season and proved once again that Luka is a fan-favourite for a reason.
With that being said, he did get exposed on the defensive side of the field more than he should have.
Roy Hodgson struggled to find the right player that would complement Milivojevic and this has been costly for Palace at quite a few games. Neither James McArthur nor Cheikhou Kouyate were performing well enough throughout the season to help Milivojevic out on a consistent basis.
In the following transfer window, Roy Hodgson should look for a defensive oriented player that would cover Milivojevic.
The Club Needs a New Striker
While Milivojevic had an outstanding season with 12 Premier League goals, itís not a good sign when a midfielder is the teamís best scorer.
The second best scorer was Wilfried Zaha, who switched his usual winger-attacking midfielder position for the role of a striker this year and managed to score 10 league goals. However, apart from Zaha, the club didnít have any other apparent threats.
During the season, Roy Hodgson insisted on multiple occasions that the club doesnít need to buy a striker midseason, but now that the 2018/2019 season is over, he should consider going out and getting a reliable and consistent forward that will produce on a regular basis.
Crystal Palace did have a couple of players that look good on paper, like Christian Benteke and Connor Wickham, but who havenít been able to make an impact this year. There are a few quality strikers that could be interested in joining Palace, and this is one of the biggest improvements the staff should look to make going into the 2019/2020 season.
Wilfried Zaha Deserves to Play on a Bigger Stage
Recently, there have been rumours that Wilfried Zaha wants out of the club. The 26-year-old said he wanted to experience playing on a bigger stage. Zaha was one of the biggest factors why Crystal Palace performed so well this season, but his recent comments may have been a telltale sign that a big transfer is on the horizon for the Ivorian forward.
Zahaís future is closely tied to the clubís near future as well. If he stays at the club and manages to build on this seasonís form, he could help Palace achieve an even better position on the table. On the other hand, the club said that they will only accept offers starting in the £80 million range. If this comes true and Zaha leaves the club, Palace will have a solid transfer budget for several big signings.
Aaron Wan-Bissaka simply exploded this year, and his performances havenít been unnoticed. His excellent season attracted the attention of several big clubs, namely Man United and Tottenham. Wan-Bissaka was certainly one of the best right backs in the league this season and at only 21 years of age, he is the future of the Premier League. Heís been one of the most reliable defenders in the league and was a contributing factor to the clubís 12 clean sheets.
The only thing uncertain about his future now is if he will stay at Crystal Palace for the next season. Wan-Bissaka has tried to close the talks on potential transfers to this day, saying that he has a contract will Palace he intends to focus on. No matter what, it will certainly be interesting to see how his future at the club shapes up to be and if he will be able to improve his game even further next season.