September 10 2019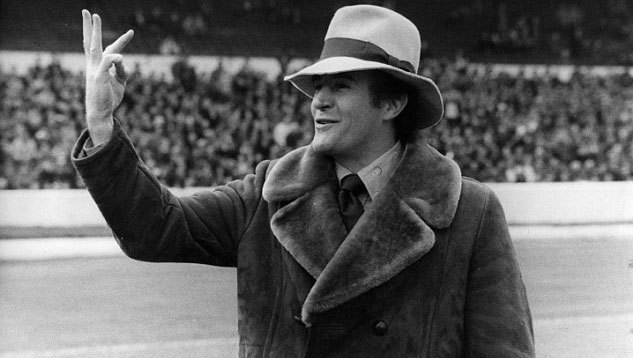 A Palace supporter since the 1950s, Jamesey looks back over his many years with a mix of emotions. In a two-part memoir, first he recalls a few of the painful experiences
o - Grab a nice little spot on the terraces. Thirty-seconds before kick-off, a 7ft giant walks up and stands directly in front of you.
o - Millwall - the Old Den. One of the knuckledraggers' favourite japes was to infiltrate the away supporters' area. Easy then, you just paid at the gate — no ID, no questions. When and if the visitors scored, assorted baboons scattered throughout would jump up and assault anyone who celebrated.
o - Millwall - the New Den. In 1996, George Ndah scored an amazing overhead kick and we beat 'Wall 4-1. The home side didn't take that too kindly and the scenes outside the stadium later were the nearest I have personally seen to a full-scale war. I walked as fast as I could away from the ground and was thankful to escape a "Millwall brick" (see below).
o - In May 1993, our fourth season in the top division, it seemed as though we had just escaped relegation. We won a mid-week match against Ipswich and (foolishly in my view) the team did a lap of honour to celebrate. Against all mathematical probability, Oldham won their last three games and stayed up while we went down.
o - Highbury 1993. Got to the stadium late and the Palace area looked jammed. Paid at the home Clock End gate and watched us get relegated by the Gunners. Ian Wright was playing. Did he kiss his Arsenal shirt or did I imagine it? Felt thoroughly sick after some great years at the top.
o - Back in 1984-85 Palace's average crowd in the 2nd tier was below 7000. One freezing day in that season we played Carlisle and the attendance was the lowest I personally have ever known in the league — under 4000, I think. You really had to be loyal then.
o - Liverpool debacle. In September 1989, my family was holidaying in Crete. Long before instant communications, our only link with home was a phone in the village square and that was kaput. My bro-in-law and I scootered to the nearest small town and bought a Sunday newspaper. They were flown in and usually arrived on Tuesday. The football results read Liverpool 9 Crystal Palace 0. Must be a misprint we chuckled. But, of course, it definitely was not. It was the start of a big re-think in SE25.
o - Double drop. In 1973, our then new manager Malcolm Allison, took us down to the old Division 2. If that wasn't bad enough we went down again to Division 3 in the following season. Palace captain Jim Cannon said: "Malcolm Allison put Palace on the map. No other man could single-handedly take a club from the First Division to the Third Division and still become an instant hero".
o - Before the days of instant communications (touched upon above), the only way to obtain information was to phone the club line (Always engaged, of course). Sometimes you took a chance, especially for evening games, and arrived at Selhurst Park to find that the match was postponed due to fog, snow, frozen pitch, flooding, or whatever. What a bummer.
o - Millwall Brick. A London Evening Standard newspaper, folded in a certain manner could be turned into a really nasty implement. Not legally an offensive weapon, it could nevertheless inflict nasty damage on a face. Named thus for obvious reasons.
---
Email Jamesey with your comments to jevans3704@aol.com
In Depth Jamesey's Veteran View Index