January 13 2002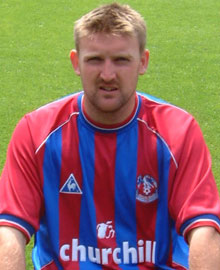 Midfield misfit Jamie Pollock could end his misery at the club by signing for Swindon Town.
Swindon boss Andy King has been in contact with Pollock about a potential move. He said: "I have spoken to the player and if he can resolve a contractual situation with Palace then there may be a possibility."
"In terms of central midfielders, we really only have Steve Robinson, Paul McAreavey and Bobby Howe."
Meanwhile, Wayne Carlisle has returned to Palace from a three month loan spell with Swindon. Carlisle scored twice for The Robins during his loan spell.