September 29 2019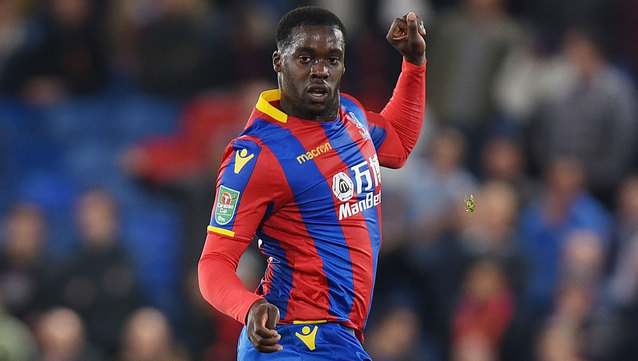 Crystal Palace star Jeffrey Schlupp says he's determined to score more goals this season.
The midfielder notched five goals last season which was his best return since the 2012/13 campaign with Leicester.
That included netting the first in Palace's opening-day win over Fulham and a crucial strike in the amazing 3-2 win at Manchester City.
The Ghana international can play in a number of positions but admits he's happiest on the left of midfield, which is where FIFA gamers have the midfielder in the team when they play online.
It's where he was able to set up Jordan Ayew for Palace's historic 2-1 win over Manchester United in August – a shock result that mr.bet Canada would have paid out well for.
"I feel like I've settled well on the left side of the field. I definitely enjoyed playing centrally last year and where I've had to fill in at left-back I've not minded. But I feel like anywhere left sided I feel comfortable at.
"I like to get myself forward and this year I want to chip in with some goals. I got the feel for it a few games last year, so I'm trying to get in amongst it."
Schlupp was born to Ghanaian parents in Hamburg, Germany, but moved to Milton Keynes as a youngster.
Having come up through the Leicester youth ranks the 26-year-old Premier League winner is keen to help out Palace's Academy players.
"We get some that come over and train with us, the coaching staff try to get them involved with being around first-team players. In the environment and the pressure of performing well every day. They get an early taste of it and It's good.
"I started young and I benefited from it so much and I feel it's exactly what they need. Sometimes you have to be put into an uncomfortable situation. Some of them might be nervous when they come out but how are you going to learn? You're going to have to experience it to learn it.
"You try and help them out and make them feel confident, play their game as they deserve to be there. I say to them to show their skills, do what you're doing and don't shy away from expressing yourself."
Palace visit West Ham this Saturday, and if you can't make the game, then check out spin palace review for the best slot machines, table games and poker.