January 21 2002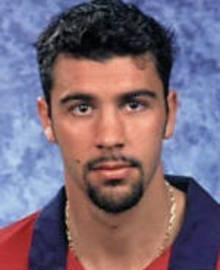 The Eagles are hopeful they can agree a deal with American international Jovan Kirovski.
The 25-year-old American, who signed on a free from Sporting Lisbon last summer, was only signed on a one-year deal, but Palace are now looking to keep him at Selhurst Park for another two or three years.
The player could be leaving the club on a Bosman at the end of this season, but it appears that Siomon Jordan is determined not to let that happen as he has reportedly already spoken to Kirovski's agent. Further talks are scheduled in the near future.
Kirovski appeared annoyed with manager Trevor Francis after being left out of the squad in favour of on-loan striker Trevor Benjamin, but after his departure Kirovski could get back into the manager's plans.