January 30 2023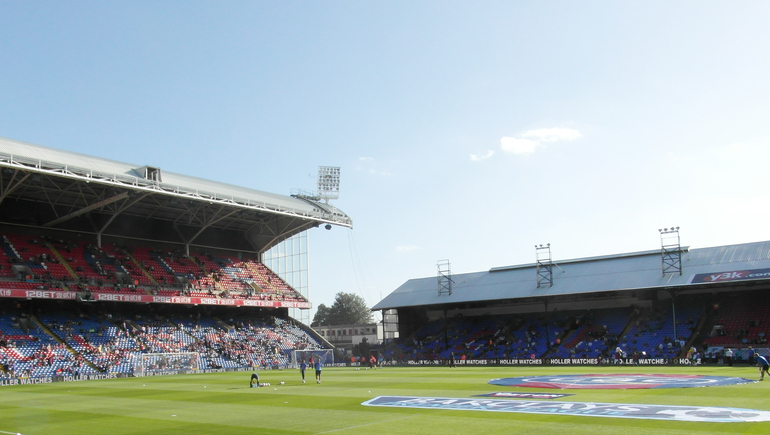 Watching football is always thrilling, but what can you do to make it more exciting when watching at home, writes John Halliday.
Football is best enjoyed at the stadium and in the flesh, but this is not always possible, and most people end up watching it on TV at home.
There are a number of things you can do while watching televised football that should take your enjoyment to new levels and help you have a great home experience. So, if you have a game coming up that you will be watching at home, then read on for a few ideas.
Invite Friends Over
Live sport is always better when you have friends to enjoy watching it with (particularly if they are also Palace fans!).
This can make this a social event but still provide all the comforts of home – just make sure that you stock up on plenty of snacks and a range of beverages! You will then have people you can chat with about the game and enjoy the lively atmosphere.
Participate In Online Communities
Leading on from this, you will also find that many people participate in online communities while the game is unfolding. This is a way to engage with other fans from around the world and gives you a chance to share your opinion, get the opinion of others, and joke around as the action takes place.
Sites like Reddit are ideal for this, as there are match threads that you can participate in and subreddits (yes, even Palace ones!) where you will find fans from all over the world!
Place A Bet Online
Another way to make any match more exciting is with sports betting. You could bet on the outcome of the game, who will score, what the scoreline will be, how many corners there will be, the number of yellow cards, and much, much more.
This means that it is never hard to find a bet that takes your interest. When you have something riding on the match, it will certainly make it more exciting and have you on the edge of your seat! You can find a sportsbook in the US that makes it quick and easy to place a bet on your phone while relaxing on the sofa before the game.
Pay Attention To The Tactics
Most people watch football at a surface level, and this can be exciting, but you will find it a lot more rewarding if you try to discover the tactics that each team is using. Football is a highly tactical and strategic sport, and teams will often employ different tactics at different times in the match.
This is why you should pay close attention to what the pundits have to say, read comments from experts on social media and try to determine what each team is trying to do both with the ball and without the ball.
If you are watching any match at home, then you should find these to be a few of the best ways to enhance your experience.