February 11 2023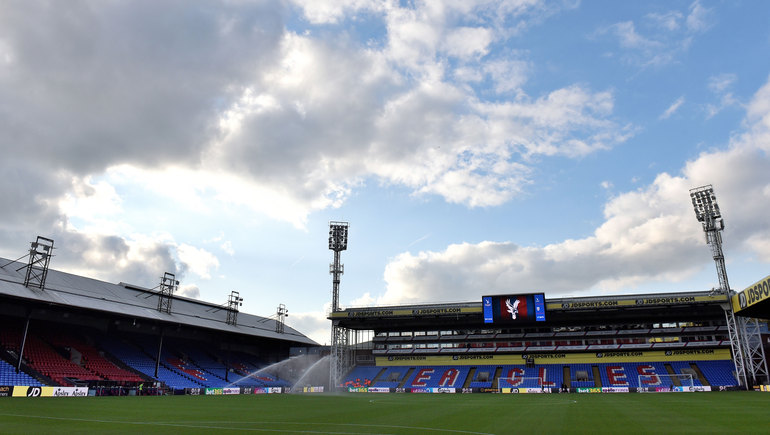 Crystal Palace manager Patrick Vieira had a good start to life at Selhurst Park when he joined as manager back in the summer of 2021, writes Peter Blake.
He very quickly set his stall out to the players, and with some notable changes to the first-team squad, there was a solid and more consistent change to the playing style. It paid off for us with some decent victories seeing us end the campaign in 12th place in the English Premier League.
2022/23 has still been relatively successful in many ways as we continue to sit in 12th place at this stage of the season, albeit with the caveat that we have seen a slip in our form.
But by the same token, January's fixture list saw us face Newcastle United, Manchester United, Chelsea and Tottenham Hotspur, so we could have had an easier run of games.
For some though, that slide has been enough to see the former Arsenal midfielder come under some criticism. There were also those who felt that the club might push a little harder during the January transfer window to introduce a few more new faces, but the betting odds of a striker being bought into according to the team at https://fruityslots.com/ was highly unlikely.
As we know, deadline day saw two new arrivals in the shape of Naouirou Ahamada on a permanent deal from VfB Stuttgart in a reported £9.7m fee, and Albert Sambi Lokonga joined for the remainder of the season on a loan spell from fellow London club Arsenal.
Discussing the criticism that had gone the serial winning French man's way, BBC Radio London's The Far Post Podcast felt that Vieira was simply experiencing the downside of raising expectations so far given his first season in charge. Sports editor Phil Parry explained.
"It looks like another season where they will bobble along," he said. "That's fine - that's maybe where the ceiling is at this moment in time. The expectation was maybe unrealistic as they had a good season last season."
Steve Brown, former Charlton Athletic defender, said: "I don't understand the criticism of Vieira. They are seven points off a relegation zone. They have a tough run of fixtures. They are fine, he is going to be fine - but that may be a squad that gets another mini-overhaul in the summer."
January is definitely not the time to overly gamble on signings, and not only owing to the financial impact and the uplift the winter window can see selling clubs do to valuations. And then the sums players can demand – clubs may also be semi forced into obligated buy deals simply to grease a loan through, and we know how many players turn into loan flops.
Palace co-chairman, Steve Parish, seems content with the clubs business at any rate given his own welcoming messages to both Ahamada and Lokonga.
"We are delighted to welcome Naouirou to Crystal Palace," he said. "Having already played in three different countries, Naouirou has shown an impressive ability to adapt to new challenges and deliver strong performances in a top league. We feel that his profile, skillset and character make him an ideal fit for Crystal Palace and the demands that await for him in the Premier League."
He added: "I would like to welcome Sambi to south London, and am pleased he has chosen to join Patrick's squad for the rest of the season, after making an impressive start to life in English football. He has been on our radar for several years since his emergence at Anderlecht, and we very much look forward to his contribution as we push to climb the table".
We will have to see what further changes Vieira makes come the summer.