February 28 2023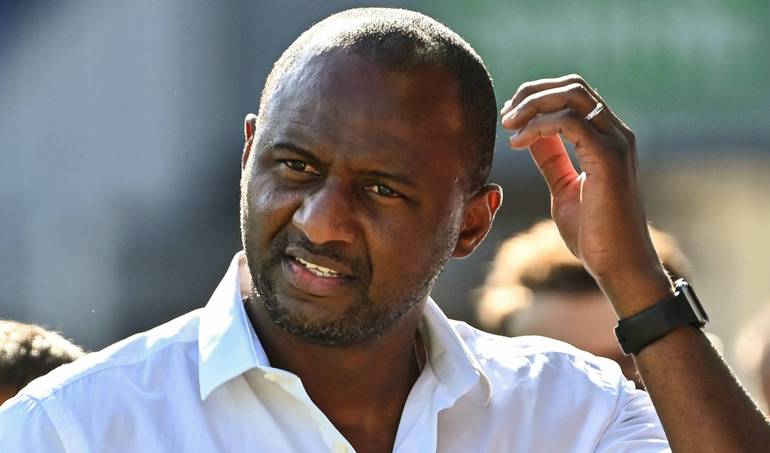 For many teams in the Premier League, the period from March to May can be crucial, writes Ben Leyland.
Sometimes a team's form within this period makes or breaks the season. When it comes to the match between Aston Villa and Crystal Palace, we're dealing with two teams that have established themselves in the league this year.
Some analysts expect Crystal Palace may get dragged into the fringes of a relegation dogfight if they hit poor form.
However, neither of these teams are among the three worst in the Premier League. Even though it isn't always the three worst teams that go down, it's highly unlikely Villa or Palace will face the uncertainty of a relegation battle.
If you'd spoken to Villa or Palace fans at the start of the season and told them that they'd be a handful of points behind Liverpool or Chelsea at the halfway point of the season, I'm sure they'd have been impressed.
Unfortunately, it's down to the horrendous form of both that they find themselves midtable. However, Palace and Villa will be happy to be around this area of the table at this stage.
Online sportsbooks at the start of the season projected that both of these teams would be around the current position they are in.
Aston Villa
When Aston Villa appointed Steven Gerrard as their manager many Villa fans were hopeful that they could crack the top six. Gerrard did an impressive job in Scotland with Rangers - and fans were eager to see how the Liverpool legend would fare at Aston Villa.
Unfortunately for Steven, he soon found out that the competition in the Premier League is much sterner than in the Scottish Premier League. So, following his dismissal, the Birmingham-based club brought in Spanish manager Unai Emery.
Although Emery had a turbulent career at Arsenal - he is a manager who has a long and decorated career. He has won multiple European trophies and is well-respected among his peers.
He has proved his quality since his appointment at Aston Villa, as he has steadied the ship and they are on course for a top-half finish. Under Gerrard, it looked like Villa could get pulled into the relegation zone.
We don't want to talk too soon but it would take a lot for this solid set of players to be dragged into trouble, and the same could be said for their opponents, Crystal Palace.
Crystal Palace
Crystal Palace have looked relatively strong so far in 2023. Other than a thrashing at home to Tottenham Hotspur in the first home game of this calendar year, they have put in some impressive performances.
They were unlucky to come from Stamford Bridge with a defeat, and held high-flyers Newcastle to a goalless draw. Another close defeat at Old Trafford was the first of two quickfire games against Manchester United, the first of which ended in a draw.
After holding Liverpool to a draw last time out, Palace will be travelling to Villa Park confident of picking up at least a point from the game. If Michael Olise can fire on all cylinders, they'll be looking to catch Villa on the break with his pace.
Although Aston Villa and Palace are two of the most evenly matched teams in the division, Aston Villa have shown signs that they are susceptible to lapses of concentration, especially at home. A flurry of mistakes cost them dearly against Leicester City.
A 4-2 defeat against a team below them in the league isn't the result Emery would have been looking for. However, the scoreline perhaps painted an unfair picture of this game, as Villa dominated possession and had twice as many chances.
The reverse fixture
In August 2022, at the start of the campaign, before the World Cup, a light year ago in Premier League terms, Crystal Palace triumphed 3-1 over Aston Villa.
Eberechi Eze was pivotal in this victory and Patrick Vieira will be hoping his young superstar will turn in a similar performance at Villa Park.
Crystal Palace are much stronger at home, though. Vieira will be painfully aware of this as they take the trip up north to face Unai Emery's men.
With both teams not having much to play for, there's the potential that this game could be a deadlock. However, Palace have held teams like Brighton to a draw at their ground this season, which shows how effective they are as an outfit.
While it is true that each position higher in the Premier League guarantees staggering amounts of cash, neither Villa nor Palace will likely challenge for the European places.
Conversely, it is doubtful they'll be dragged into the relegation battle alongside the likes of Everton and Southampton, either.
In a league with such unpredictability and with some clubs seemingly having a revolving door policy of managers, Villa and Palace fans will be thankful for the stability each of their managers has brought to their clubs.
How the match may pan out
Aston Villa have been strong at home recently, apart from the Leicester City game. Crystal Palace performed very well in the reverse fixture back in August, and with the strength of home advantage, Villa might be hoping to capitalise on this in this game.
Villa Park is one of the UK's oldest and most traditional football grounds. The pitch is close to the stands and the legendary Holte End stirs up a tremendous atmosphere when Villa are firing on all cylinders.
Emery will be looking toward the fans to set the tone in this game and push them to victory. There's very little between these two clubs on paper, so external factors like this could give them the win.
Although neither team is troubling the teams at the top or bottom of the division, it should be an entertaining match-up, given neither has any serious injury concerns.
If he is fit, Wilfried Zaha is the crucial man Villa need to keep quiet. His pace and attacking threat could cause serious issues on the counterattack. Likewise, Eberechi Eze can cause all sorts of problems too. If Villa can keep a lid on these two, this could be the key to victory.
Conclusion
At this stage of the season, and with both of these teams set in their ways in the middle of the table, don't be surprised to see this game end in a draw.
Crystal Palace is a compact, solid unit. Even though their away form is less impressive than their home form, they will be confident in their ability to come away from Villa Park with a decent result.
Likewise, Aston Villa will be confident they can use home support to their advantage. They'll be hoping to come away from the game with all three points, as long as the same defensive frailties aren't exposed as they were against Leicester City.
At this point of the season, and the way some games have panned out, it is difficult to predict this one. It could easily go 1-0 either way or end in a stalemate.
Their new manager having a positive impact and home advantage might just give them a slight edge to take victory in this one.